Fort Rock State Park is akin to a desert mirage. Its name is derived from the high, straight sides that resemble the upright palisades of a fort. National Natural Landmark rises in a huge crescent-shaped ring out of the barren, flat landscape of Oregon's high desert landscape. All around you is earth and sky, and then this hull of jagged rocks grows ever closer to the horizon. You need to get close to it and actually walk within the ocher-colored walls to truly appreciate the extent of this natural wonder.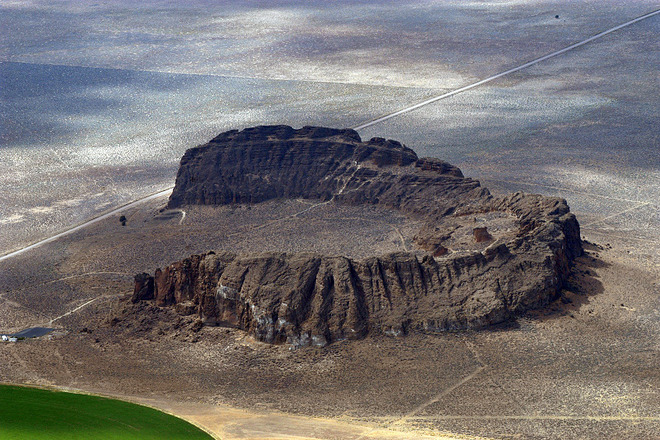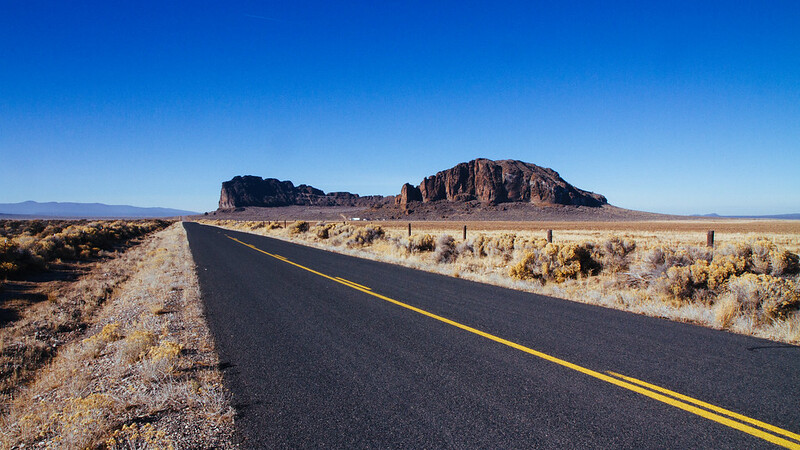 The arid prehistoric lake basin in which the cliff is located contains over 40 of these volcanic tuff rings, but Fort Rock itself is easily the largest and most impressive. The ring is 4,460 feet (1,360 m) in diameter and stands 200 feet (60 m) high above the surrounding plains.
Fort Rocks Ice Age History
50,000 to 100,000 years ago, this area of ​​eastern Oregon was a thriving lake of 900 square miles, teeming with life.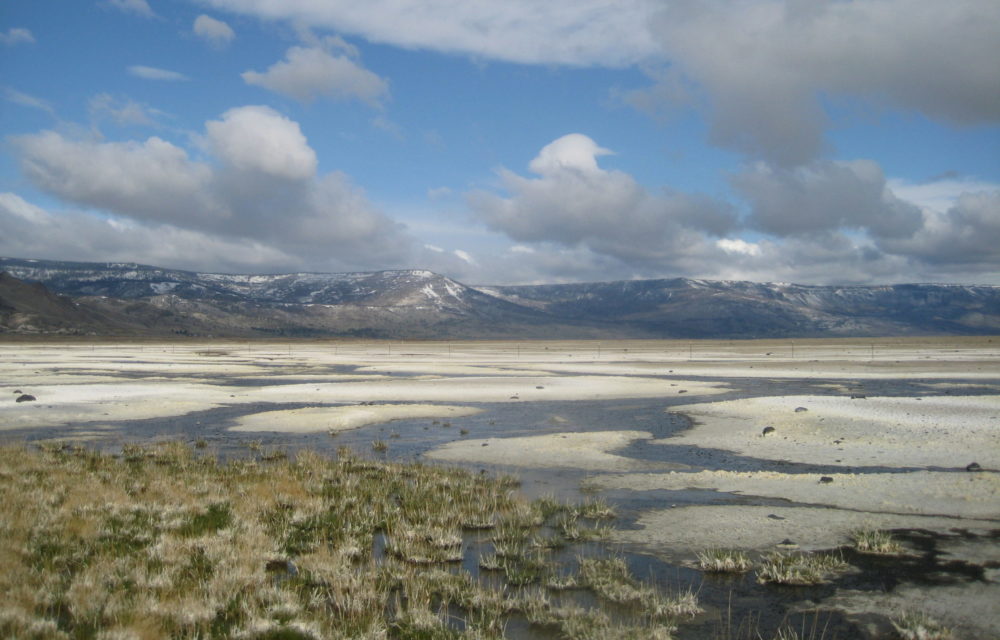 Volcanic activity forced liquid magma to the surface, which met the cool seawater in an explosive eruption of steam and molten basalt rock. The rock and the ash created the ring that rose like an island up from the lake, and over the following millennia was carved out of waves lapping against it. Southern winds, which are still prevalent in this region, drove waves toward the south side of the ring, eroded the soft layers of ash, broke it, and created the large opening on the south side.
This was the birth of Fort Rock, and layers of rock on the outside of the massive ring are still evident today.
The human history of Fort Rock
Fort Rock Basin has served as a vital part of the Native American lifestyle since time immemorial, and its history is told by artifacts and rich oral traditions left behind by the tribes who claim this area as home.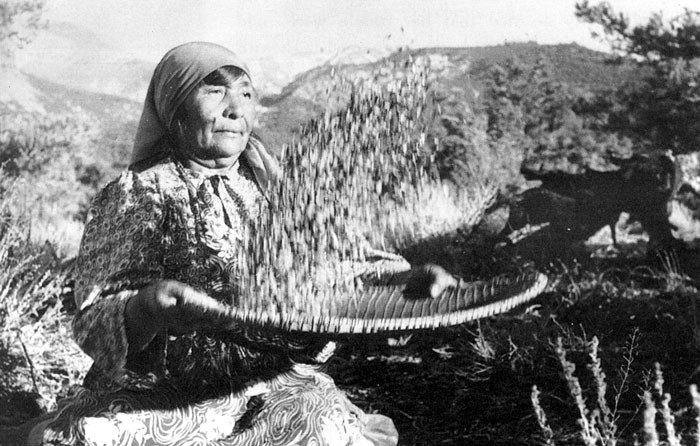 Author Wilson Wewa tells in his book "Legends of the Northern Paiute"About how Fort Rock was a giant mortar where Nuwuzo'ho, "the devouring monster" used his spear as a huge bumper to grind the inhabitants up before eating them. Like the cunning hero, Coyote and Nuwuzo'ho fought, the monster went into the bowl and stuck his spear into the ground, creating nearby Crack in the Ground. These traditions were first told around the bonfires in Paiute camps and villages during the winter storytelling season in the Great Basin of the American West, passed on to Wewa by the elders of the tribe.
---
Related: Kennewick Man and other amazing PNW Indians
---
In 1938, University of Oregon archaeologist Luther Cressman excavated what is now known as Fort Rock Cave, and his discoveries there changed Western American history forever. Below a layer of ash from Mount Mazama (the volcano that created Crater Lake 7,600 years ago) Cressman and his team dug sand bark sandals out of the dirt; old footwear that was to turn out to be over 10,000 years old. Fort Rock Cave is now designated as a National Historic Landmark for the wealth of human history discovered within its walls. Early Indians would have sailed in canoes to and from what was then the island of Fort Rock to reach the cave 1/2 mile away. Imagine for a second you were transposed into the karmic driven world of Earl.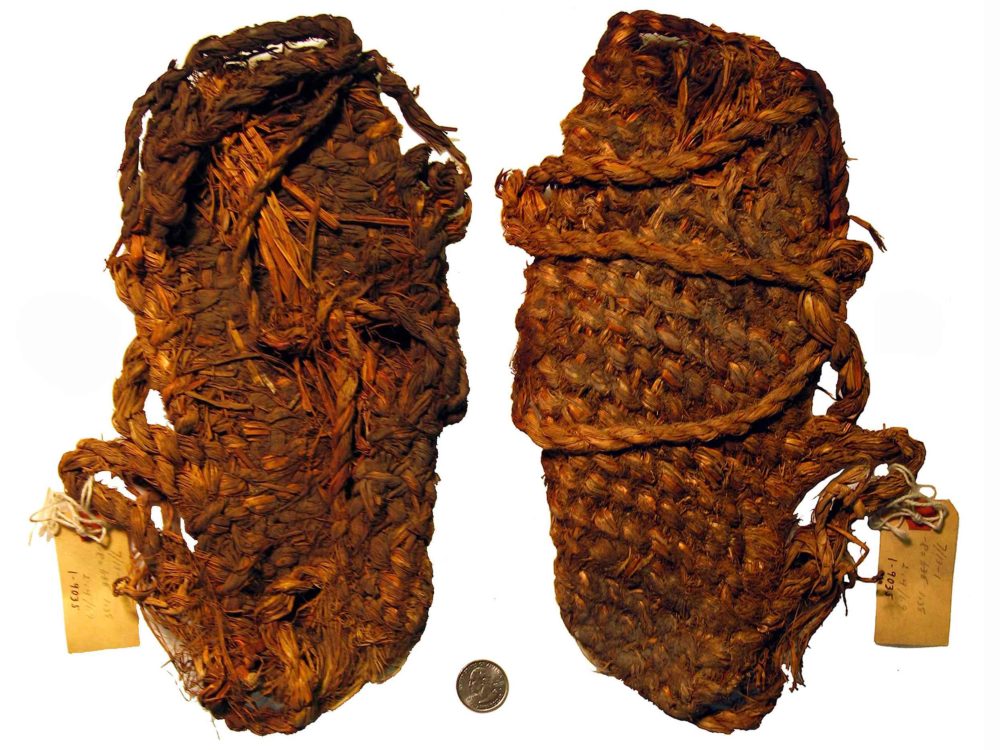 Fort Rock Cave is also a National Heritage Site and is only open for a guided tour of the state park. Contact LaPine State Park at 541-536-2428 for more information, or book a two-hour tour here: oregonstateparks.org.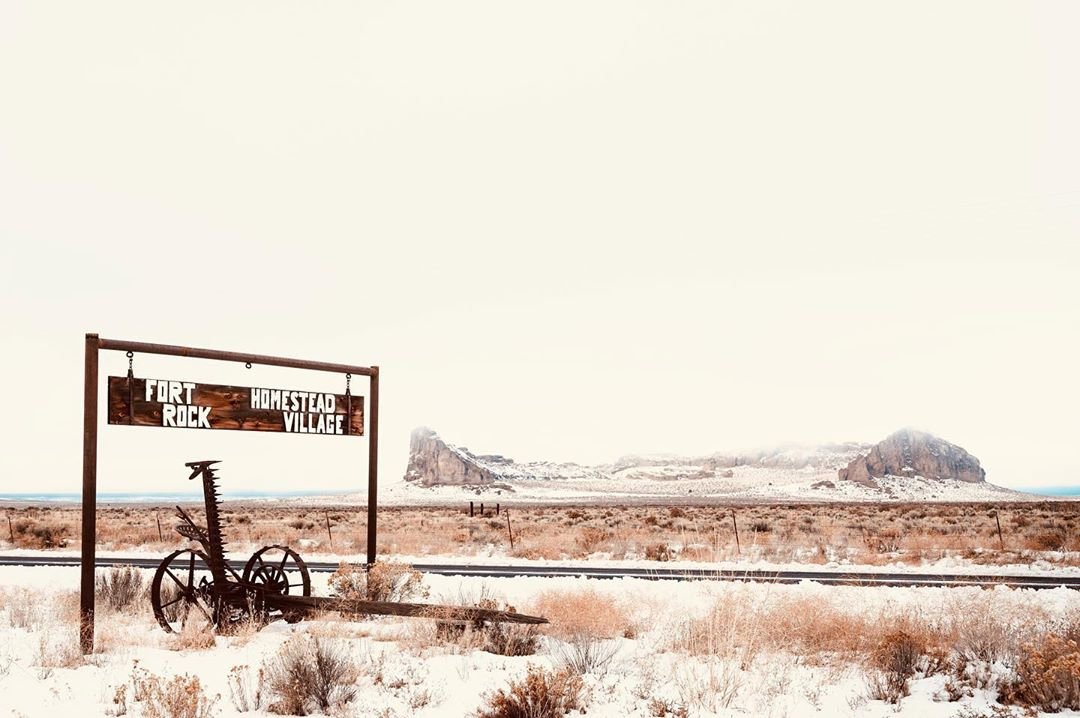 What can you do at Fort Rock?
---
The short answer: Lots of stuff!
In addition to visiting the cave, you will find a wealth of activities in and around the area.
Hiking

Fort Rock State Park is a fantastic hiking destination, complete with a picnic area, toilets and information on the history of the region. A popular trail is Fort Rock Loop, an easy 1.1-mile nature walk around the interior of the tufting ring itself. If you feel a little more adventurous, Derrick Cave is another nearby geological marvel that we discuss a little further in this article.
Camping
Although camping is not permitted within State Park boundaries, primitive camping is always permitted on the Bureau of Land Management (our public land) property. FreeCampsites.net is a great resource for finding sites with excellent user reviews.
On a road trip several years ago, we pulled in Rockhorse Park at Horse Ranch for cold drinks in their small shop and found a friendly camping community with RV connections and tent sites.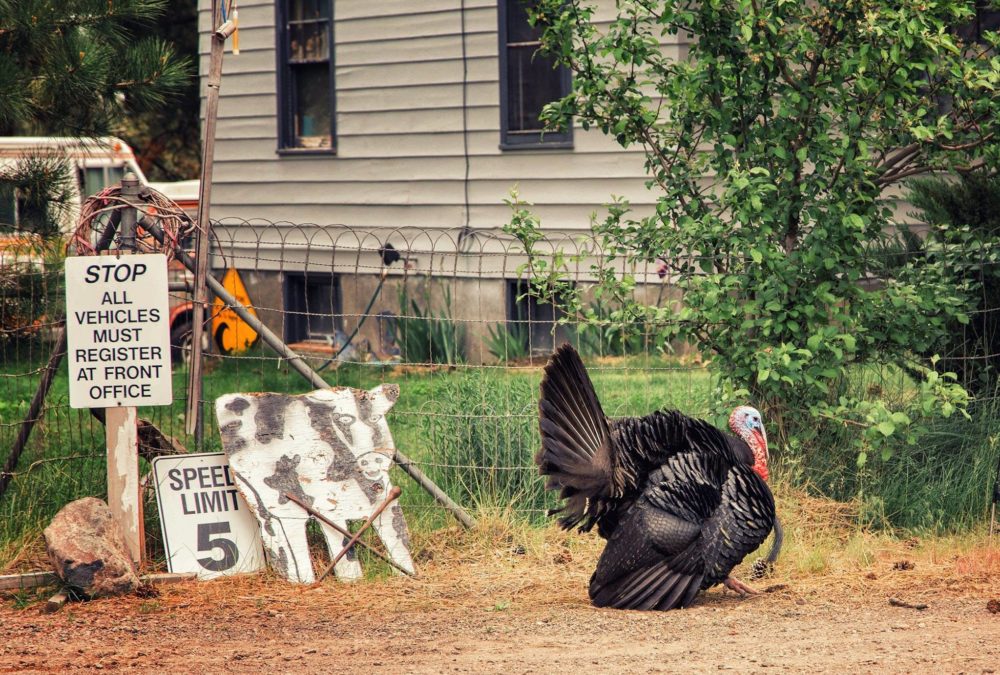 Another good option is Outback Station, an RV park and horse camp just off Hwy. 31. It is a secluded getaway where you can "bcall your horse and leave your worries ".
Fort Rock Valley Historical Homestead Museum
Smaller "conventional museum" and more preserved ghost town, this is one of my favorite stops in central Oregon.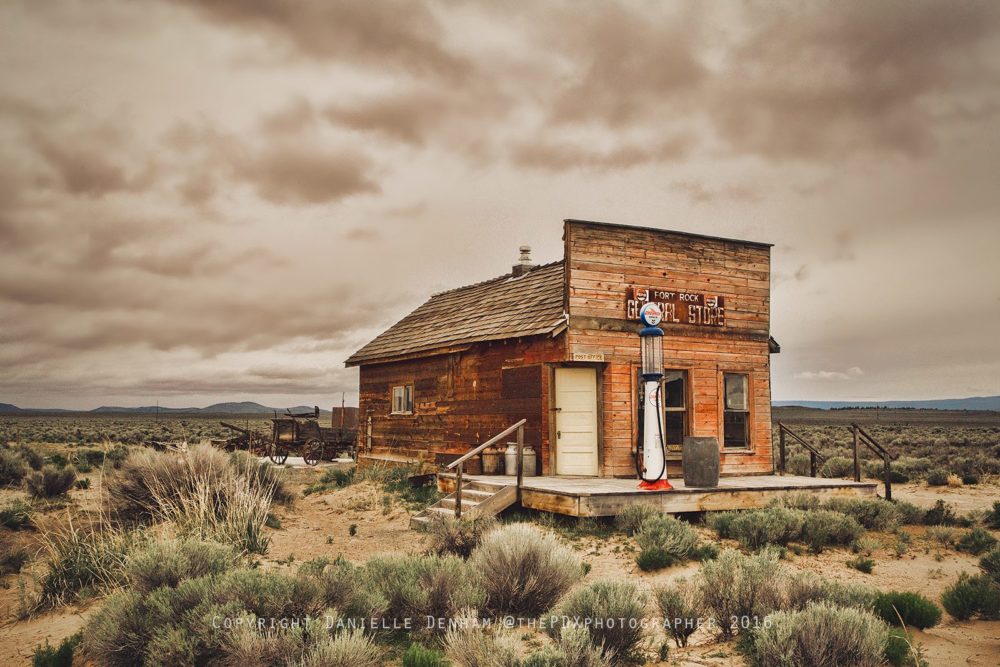 The high desert around the small hometown of Fort Rock has hot, dry summers and extremely cold winters. The early settlers of the 20th century came and went because of the harsh conditions that were trying to get a profitable life in the coffin. More than a dozen villages that sprang up in this area of ​​Lake County had post offices in 1912, all of which closed in 1920. Houses and buildings stood abandoned.
In 1981, Frank and Vivian Stratton got the idea to preserve the valley's early white homestead history, and in 1988, the museum was born. Dilapidated buildings were moved to the site, saving them from demolition.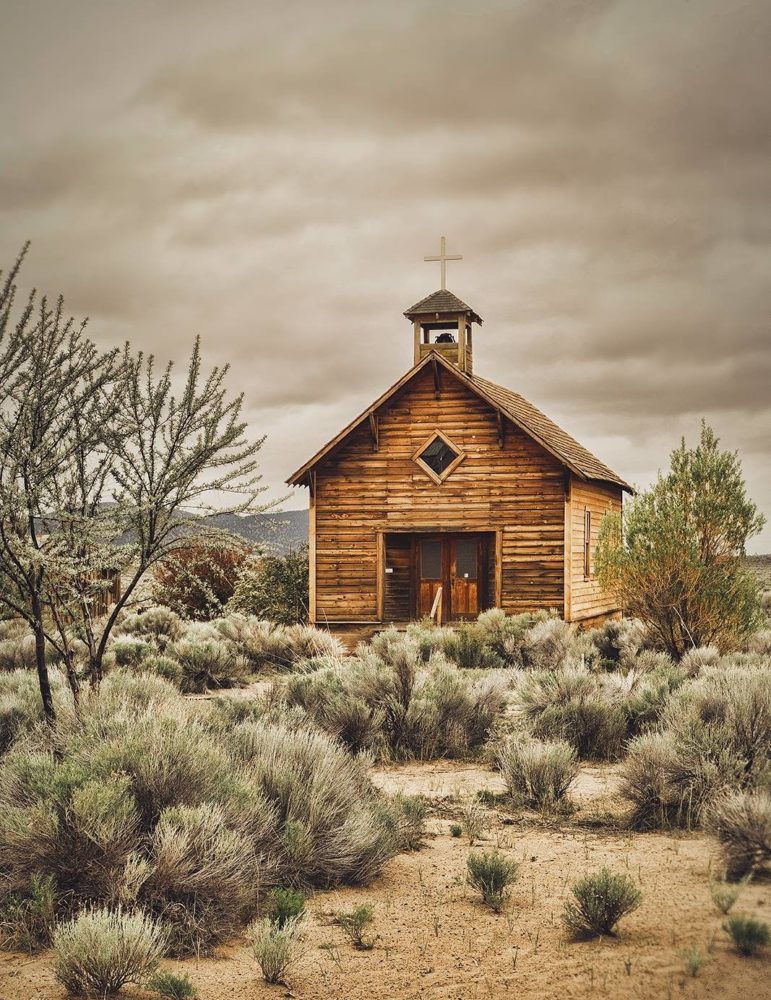 Today, there are ten structures at the museum, including Sunset School, St. Roses Catholic Church, Webster Cabin and Dr. Thom's Office. All are filled with early pioneer artifacts for self-guided tours that provide an insight into what life was like for early Oregon settlers.
Hot springs
Just over an hour down Hwy. 31 er The hot springs of the summer lake, and have you already reached that far through the dry desert, fly another hour away in the beautifully deserted landscape.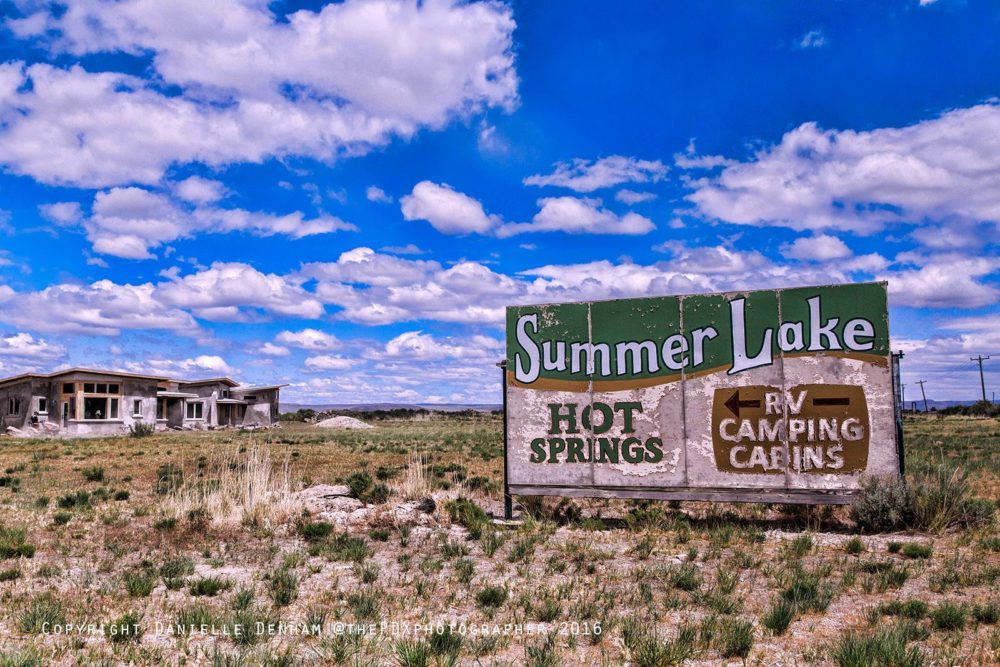 "The Summer Lake was a migrating place where hunting, fishing and harvesting of wild grain provided an abundance of resources that everyone could share. Indigenous people lived among camels and mammoths in lush surroundings, rather than the desert environment that exists today. The land became called "Medicine Springs" by the natives and became the common ground, an agreed place of peace between tribes.The healing waters continue to give a sense of oneness with the earth and an opening, healing and letting go that our ancestors have experienced in thousands of year." –summerlakehotsprings.com

No soaking for day use is available at the moment, but all 10 cozy cabins are reasonably priced with geothermally heated floors, kitchens and outdoor campfire sites.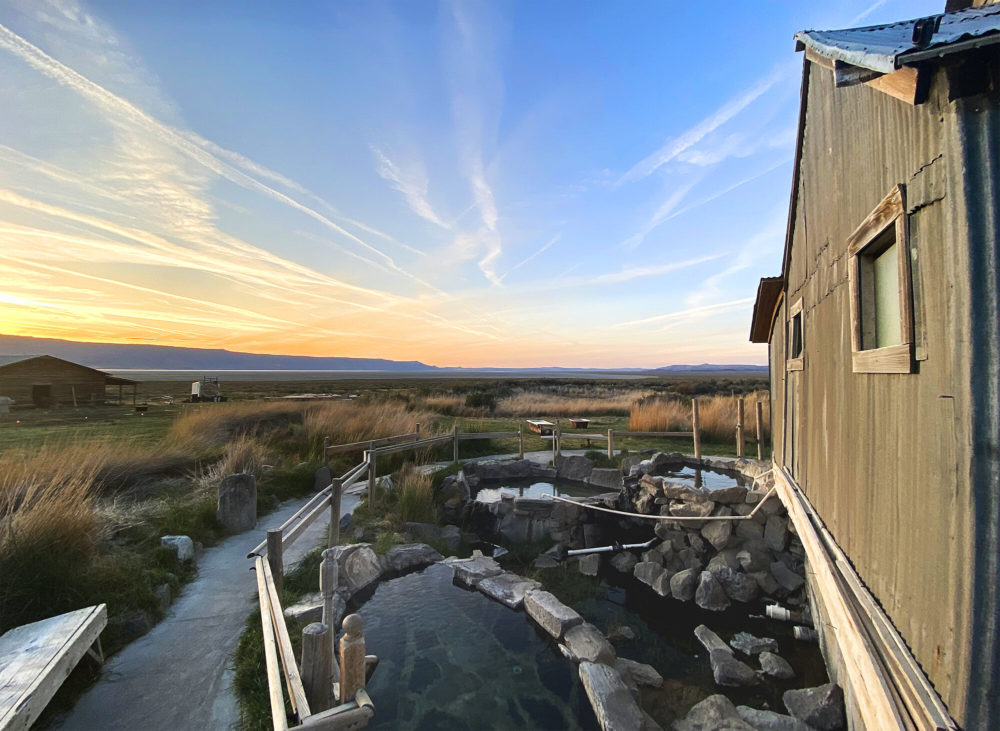 The hot springs are wonderful. The large central bathhouse from 1929 contains 15 'x 30' concrete main pool that remains at a constant 97-99 ° F, while more primitive outdoor rock pools offer stunning views of the high desert at a toasty 104 ° F. Visits in the winter are especially great when you suck your worries away in the middle of a snow-covered landscape under the stars.
Other cool geological features in the Fort Rock area
---
Hole in the ground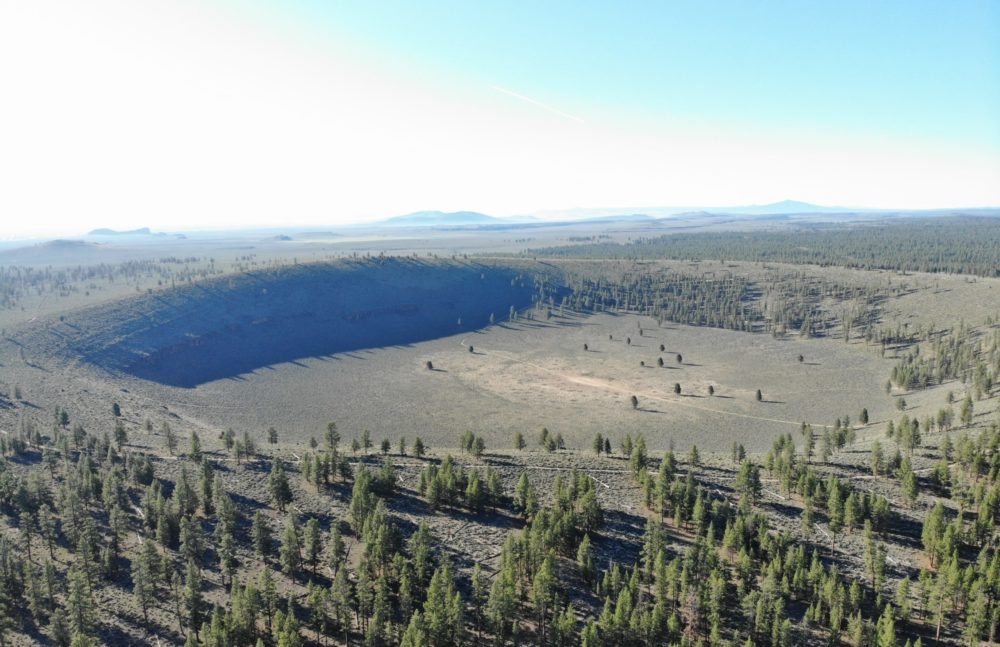 At 110-210 feet above ground level with an inside basin nearly 500 feet. beneath it, the Hole-In-The-Ground is a mystery. Like Fort Rock, its likely explanation is volcanic activity rather than a meteoric event, but seeing it from above is something wonderful. Take it easy two-mile hike into the pool or drivable rim road around it.
GPS: 43.4122, -121.1971
Large hole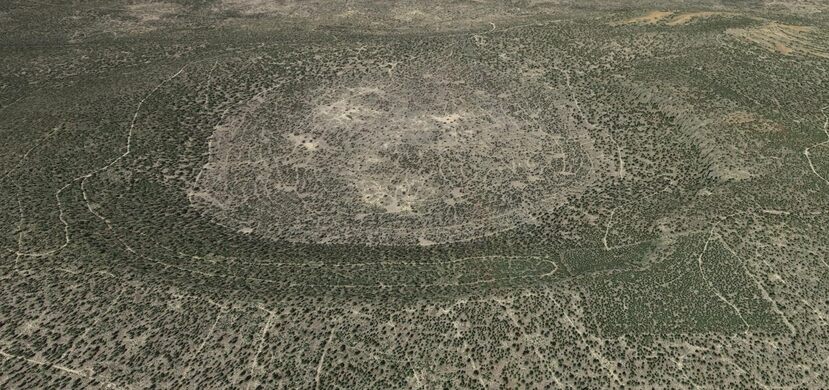 Similar to Hole In The Ground, "Big Hole" is a larger volcanic maar 6,000 feet (1,820 m) across and 300 feet (91 m) deep, but is far more eroded than the crater on its more famous little brother. To get here a 4 × 4 is recommended and access is from 400 Rd. off Hwy. 31.
GPS: 43.425129, -121.31335
Cracks in the Earth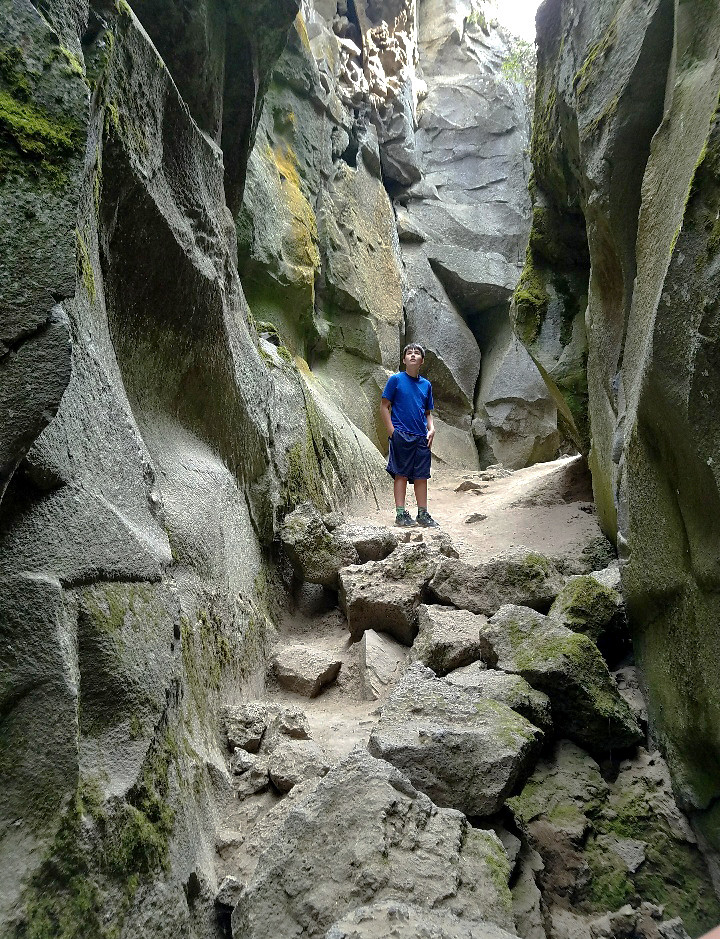 Crack-in-the-ground is an ancient volcanic fissure over 2 miles long and up to 70 feet deep. Usually cracks like this are filled with soil and rocks by processes of erosion and sedimentation. But because it is located in such a dry area, very little filling has happened, and Crack-in-the-Ground exists today almost as it did shortly after its formation thousands of years ago. An established 2-mile trail along the bottom of the crevasse offers a unique hike where the temperature can be as much as twenty degrees cooler than at the surface.
GPS: 43.33281, -120.676
Derrick Cave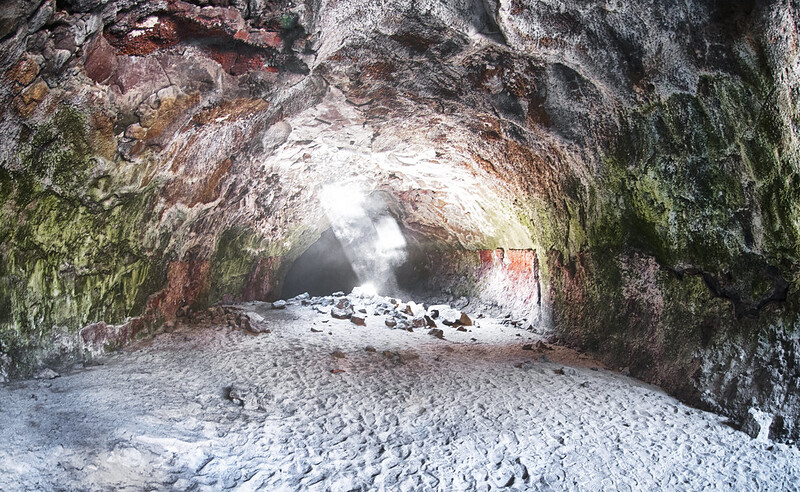 Derrick Cave began as an open lava canal flowing south from a large volcanic vent. Eventually, a lava crust solidified over the top of the flowing lava. This formed a roof over the river and enclosed it in a lava tunnel. When the eruption from the vent stopped, the lava drained out of the pipe, leaving a lava tube cavity. After the cave cooled, several sections of its roof collapsed. These collapsed ceiling sections provided entrances to both the northern and southern parts of the cave, which are 1,200 feet long, 80 feet wide, and 46 feet high in some places. These natural skylights are one of the most beautiful aspects of Derrick Cave, offering wonderful photo ops.
Hiking Derrick Cave is considered moderate but you can visit all year round. Pay attention to the cave's inhabitants, Thompson's Big Eared Bats, put on warm clothes and bring flashlights or headlamps.
GPS: 43.52043, -120.864
Devil's Garden Lava Beds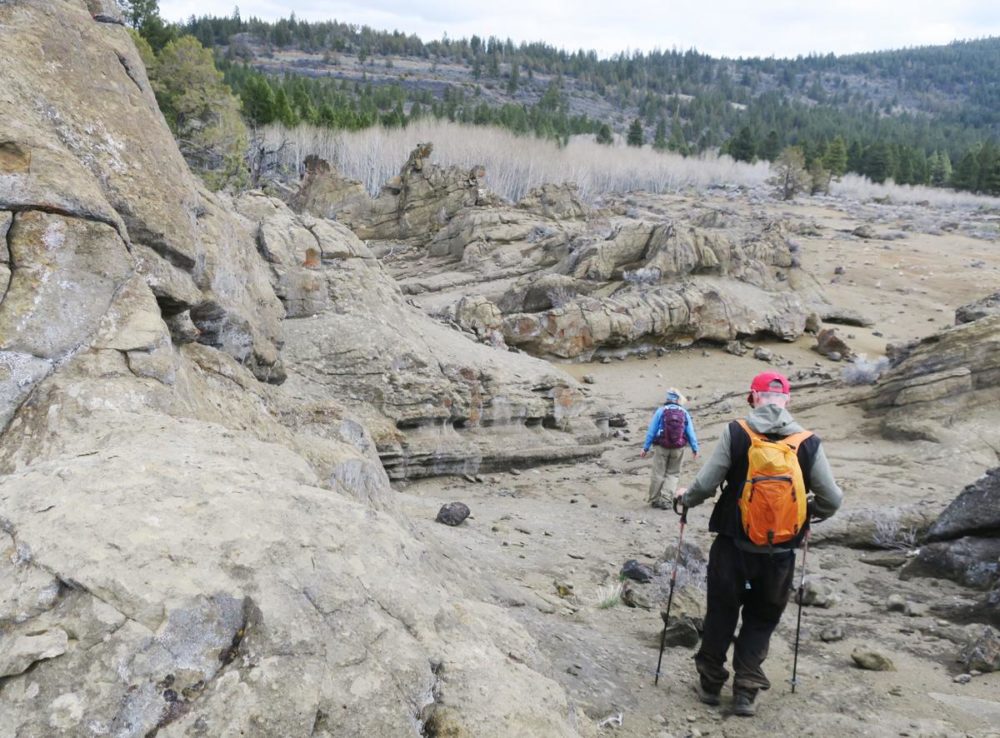 Devils Garden volcanic field was formed between 10,000 and 50,000 years ago and forms an area of ​​45 square kilometers near Derrick Cave. Most of the wilderness study area is extremely rugged terrain with lava flows that are very sharp and broken in appearance, while being smoother and less robust. pahoehoe currents cover the southern part. A low-standard (i.e. 4 × 4 required) cul-de-sac extends 2 miles into a well in Devils Garden, but some really cool walks can be done here.
That Devils Garden from Switchback Hill Loop Hike is a 4.4-mile moderate loop hike that offers stunning views of the surrounding jagged and surreal landscape.
Honorable Mention: Cowboy Dinner Tree
Long before it was a place to eat, it Cowboy dinner tree was a homestead and bunk house for ranchers built sometime in the late 1880s. Today, it is a famous eatery that serves giant portions of homemade, freshly prepared cowboy-style meals.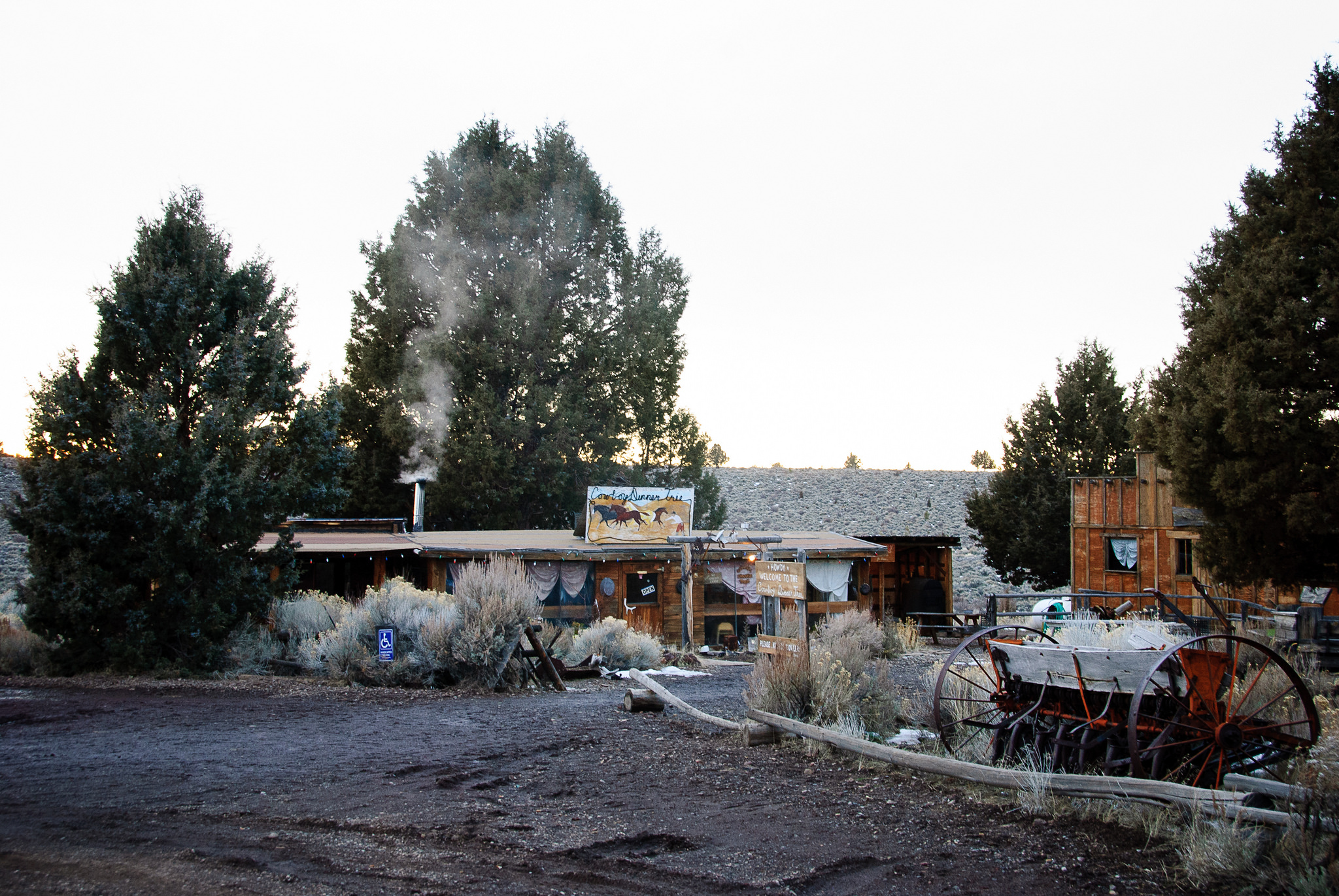 I have eaten here several times over the years and there is no place like it. You leave stuffed and completely satisfied with the generous (and by "generous" I mean packing a cooler with you for leftovers … you will need it) servings of grilled chicken, steak, ranch-style beans, fresh biscuits and dessert.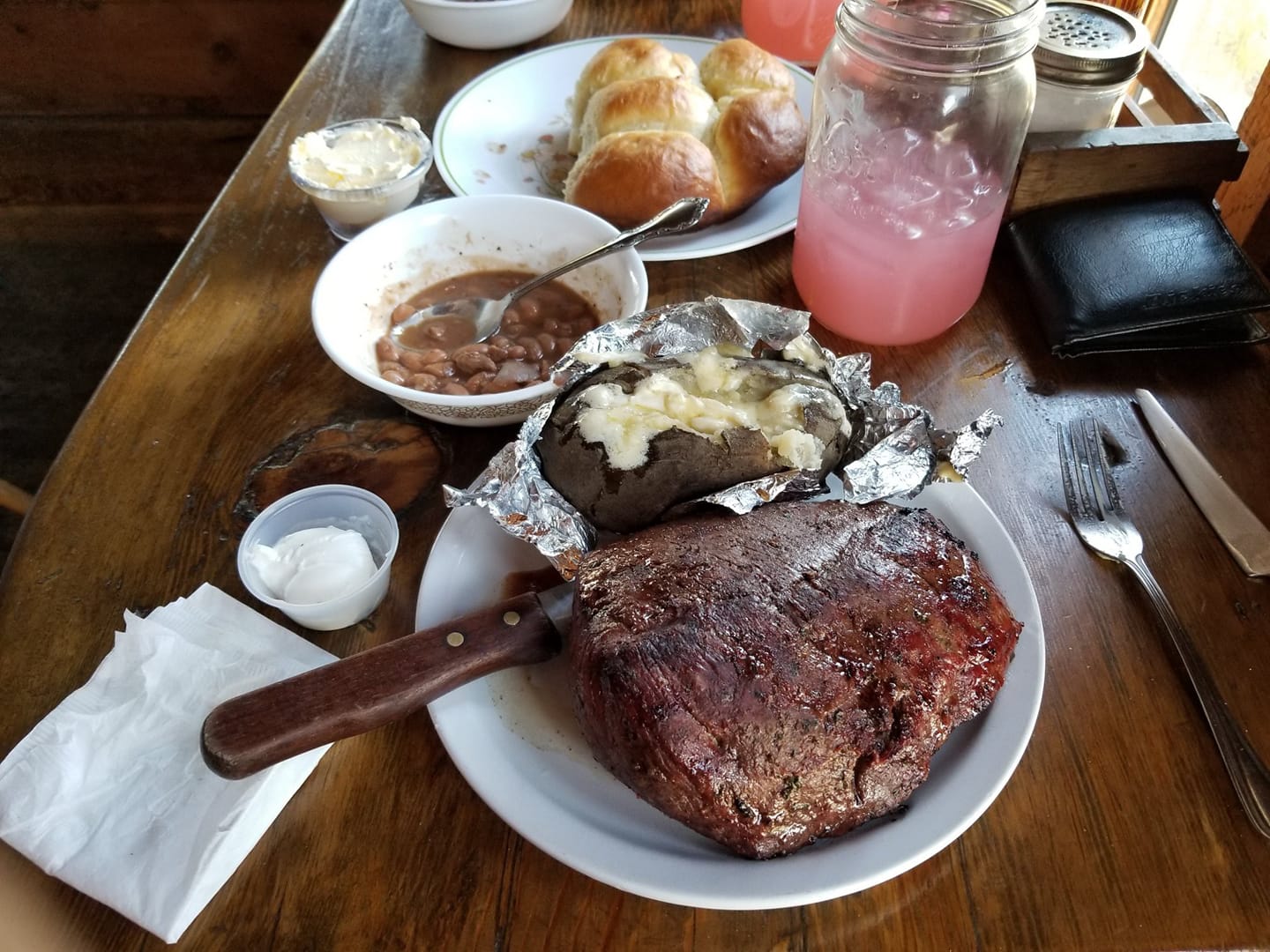 Here's an interactive map of each location near Fort Rock, Oregon mentioned in this article:
.