A deep red soup of simple vegetables and delicious dumplings loved as a winter dish in Israel has exceptionally strong Los Altos connections this year, from catering to homemade tutoring from an ancient grandmother.
Los Altos resident Anat Vronsky has sold the soup, perfectly suited to the region's cold spells, through his company Anat Catering. Kubbeh selek emerged from the Iraqi-Jewish community but has been adopted by Israelis with all backgrounds, Vronsky said. Her friend, Sass Somekh, who lives in Los Altos, ate cubes at his mother's table in Tel Aviv in the years after they emigrated from Iraq. His mother, Rachel, a skilled cook, shaped dumplings that subsequent generations found challenging to master.
"It was not a dish I grew up on or had at home," Vronsky said. "It became very popular in Israel as I got older, and I simply liked it so much that I learned to make it using recipes and my taste buds."
The three components of the dish – a vegetable soup, a semolina bun dough and a meat filling – require every preparation, and the craft of shaping cubes is not a trivial task for beginners.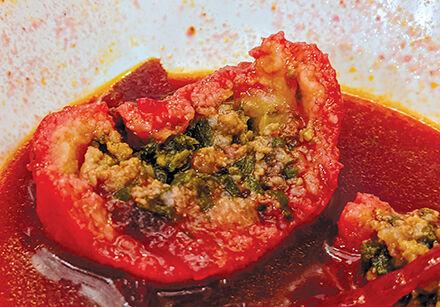 "It's called the 'Iraqi hand' – you spread the dough on your hand, put some of the filling and then you hug the filling with the dough," Vronsky said. "I've never met anyone who does not like it, but most Israelis here in the Bay Area do not want to prepare it – they buy it – so I offered it in the delivery menu."
Vronsky's version goes lightly on the traditional spices, which typically include a solid dose of the baharat spice blend, a signature-regional component shared by some Middle Eastern countries with a use akin to garam masala. Somekh's mother made a baharat for everyday use that included cinnamon, nutmeg, ginger, cloves, cardamom, allspice and finely ground rosebuds. In Vronsky's version of kubbeh selek, recipe on page 27, the taste of the vegetables occupies the dominant position, with cumin, salt, lemon and a dash of sugar as the only spices.
"The soup is very, very important because all the flavors come from the soup, so you always have to taste it and make sure it is balanced," she said.
The small amount of sugar does not give a sweet dish, but rather a balance between the acidity of the lemon and the cumin, just as the salt enhances the taste of vegetables instead of creating a distinctly salty broth.
Vronsky adds butternut squash and celery to her Northern California iteration of the dish, while Rachel used only beets and onions for her more traditionalist approach to the broth. There are a number of kubbeh soups within the Iraqi Jewish tradition – Somekh's mother collected seven in a collection of family recipes – but Vronsky loves the brilliant color, beetroot brings to the winter specialty, and she chiffons beetroot greens to use instead of parsley or coriander as a garnish on top of the soup.
Cross-border kitchen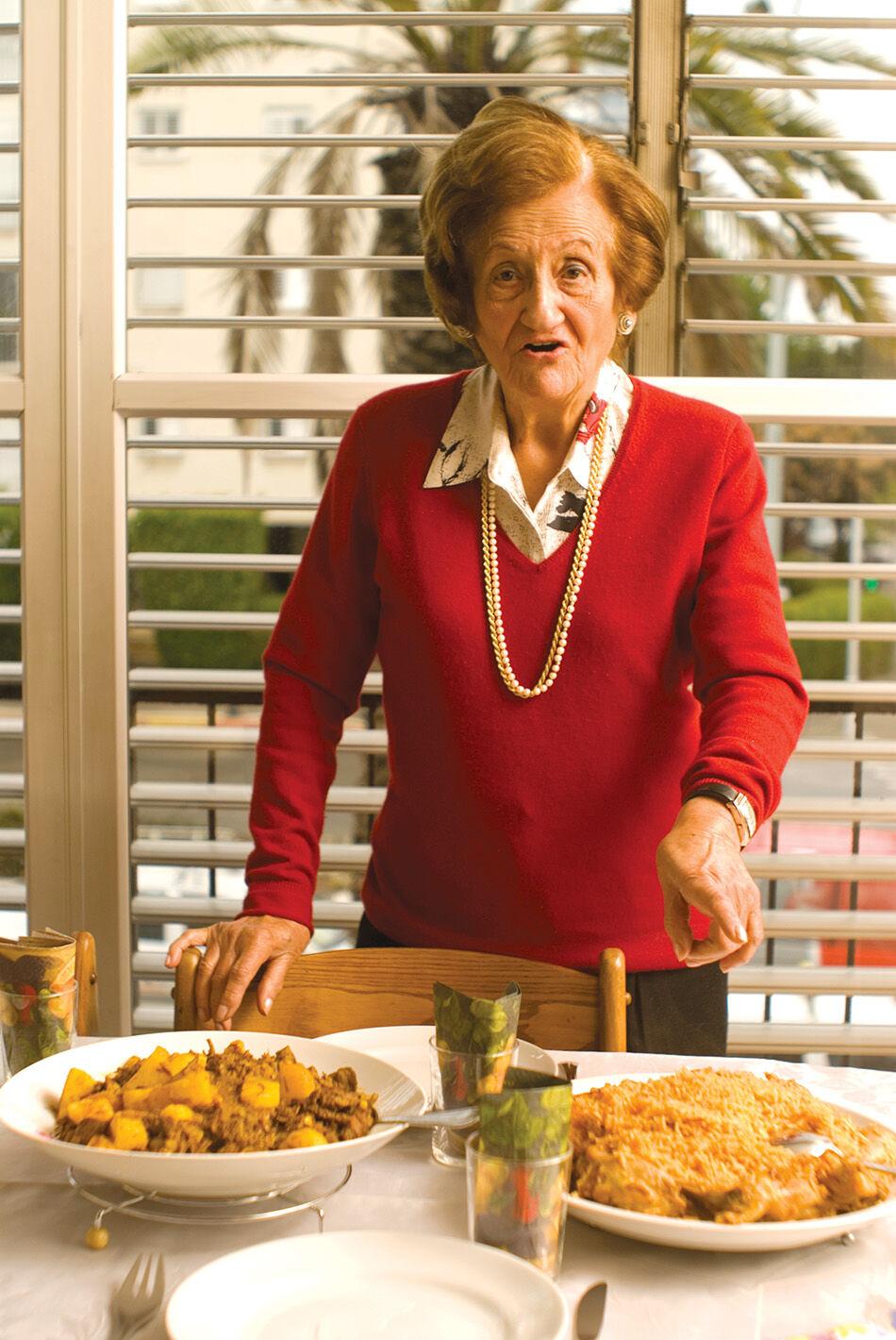 Rachel was born in Basra, a southern Iraqi port city, where her father worked as a tea merchant connecting the trade circuit between India and Britain, while her mother, Rosa, presided over a busy kitchen with a special ability to make vegetarian dishes. in Iraqi-Jewish style. The Jewish community in cities such as Baghdad, Mosul, and Basra dated more than 2,000 years ago, but an exodus that accelerated in 1951 has left very few descendants in their region of origin.
In 1948, when Israel was formed as a state and the Arab-Israeli conflict centered in Palestine escalated, shock waves from the war extended to neighboring countries, including Iraq. Rachel's husband, Salim, was imprisoned and charged with being a communist and a Zionist. The rest of the family crossed a river from Iraq to Iran and eventually settled in an Israeli refugee camp. After five years in prison, Somekh's father left Iraq and was reunited with children who now spoke more Hebrew than Arabic, and they learned life together as a family again.
As a young man, Somekh moved to the United States with his wife Eta to pursue a doctorate at Caltech and subsequently worked at Bell Labs, Intel, joining Applied Materials as it was still a relatively young company. His mother lived in Israel for the rest of her life, serving as the family's cook and gathering relatives living around the world for family dinners.
"We were looking for a way to document it," Somekh said.
Rachel's grandchildren collaborated to create recipesbyrachel.com with recipes, cooking videos and biography. Her videos, which are hosted on YouTube, have attracted commentators from around the world who echo the basrawi cuisine, and grandmothers.
"It reminded people of their own countries, their own traditions," Somekh said. "Some people saw their grandmother in her, some just fell in love and said they would love to eat it."
Anat Vronsky's Kubbeh Selek
Soup
• 4 medium-sized beets, peeled and cut into cubes
• 1 onion, peeled and cut into cubes
• 4 celery sticks, cut into slices
• 1/2 butternut squash in cubes
• 6-ounce can of tomato puree
• 1 tablespoon cumin
• Juice from two lemons
• 1 tablespoon brown sugar
• Salt to taste
Add oil to a large saucepan over medium heat. Add all vegetables, mix and fry for 1 minute. Add tomato puree and mix well. Step 1 minute.
Add sugar, lemon juice, spices and water. Cook for 30 minutes.
Filling
• 1 pound beef chuck
• 1 onion diced
• 1 tomato, grated
• 1 bunch parsley, chopped
• Cumin and salt to taste
Add minced beef to the frying pan over medium heat. Break the meat and wait for the liquid to escape from the meat, about 1 minute. Add onion, tomato and spices. Step and divide into small pieces. Cook until the meat is no longer red. Add parsley.
Dough
• 3 cups semolina
• 1 1/2 dl boiling water
• 3 tablespoons oil
• 1/2 teaspoon salt
• 1/2 teaspoon cumin
• 1/2 teaspoon paprika
Add semolina to a large bowl. Add spices and mix. Gradually add water and mix gently with your hands – do not knead like bread dough, otherwise it will be too tough. Cover and let rest for 30 minutes.
Oil hands and take the dough and divide into small equal pieces. Flatten each piece out, not too thin, and fill with meat. Press in with your thumb. Wrap and squeeze edges. Pass between hands to seal cracks and make smooth. It takes a few tries to get a handle on it.
To finish
Bring the soup to a boil. Carefully add cubes. Cover and cook over medium heat for 30 minutes. Gently shake the pan from time to time.
Garnish with chopped beetroot leaves or coriander.
.