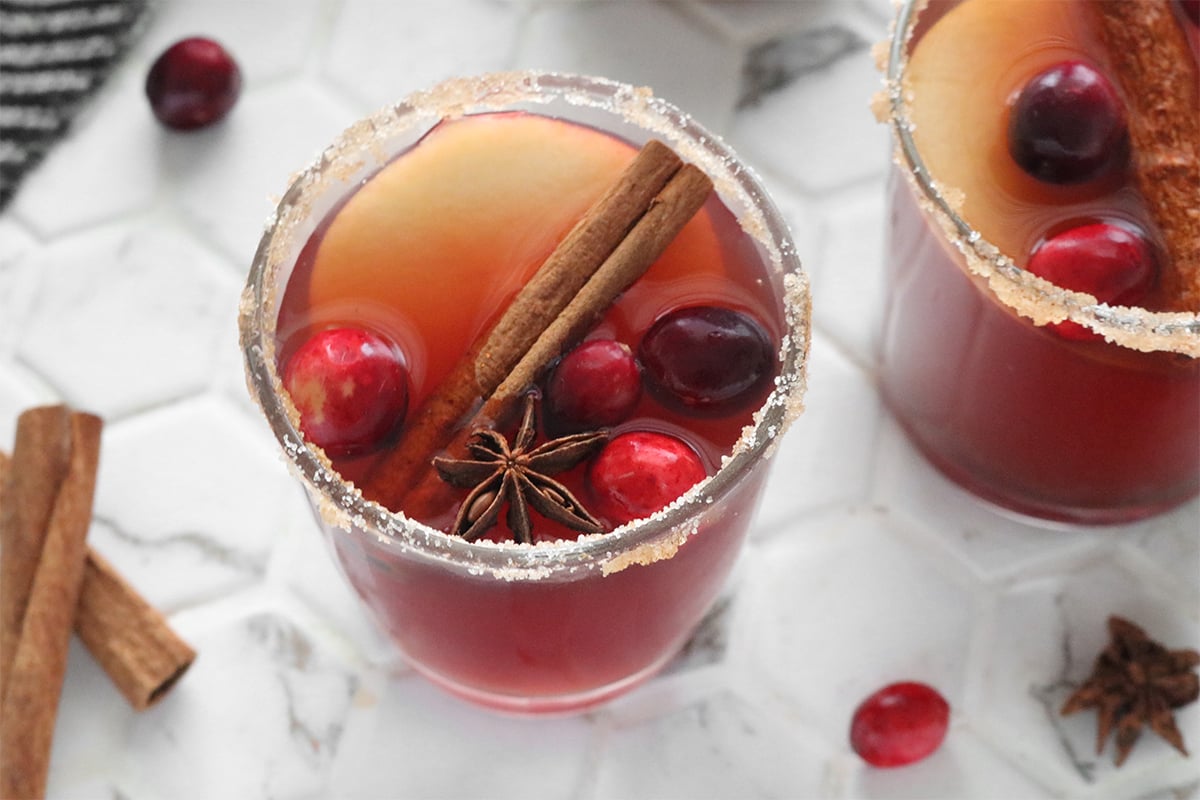 The autumn and winter months are prime time for cozy and delicious drinks. And even if you can not go wrong with a simple cup of tea or coffee, there is something extra special about hot toddies. Take, for example, this spicy cranberry apple hot toddy. It contains a mixture of cranberry juice and apple cider added to seasonal spices (think: cloves, nutmeg and cinnamon) along with a bit of sweetener. The mixture is then heated until hot, creating a wonderful comforting drink that is perfect for the holidays.
From there, you can add gold rum, dark rum or bourbon, depending on your preferences. You can also turn it into a mocktail by replacing the alcohol with more apple cider. Either way, this drink will definitely hit the spot on cool nights. Cheers!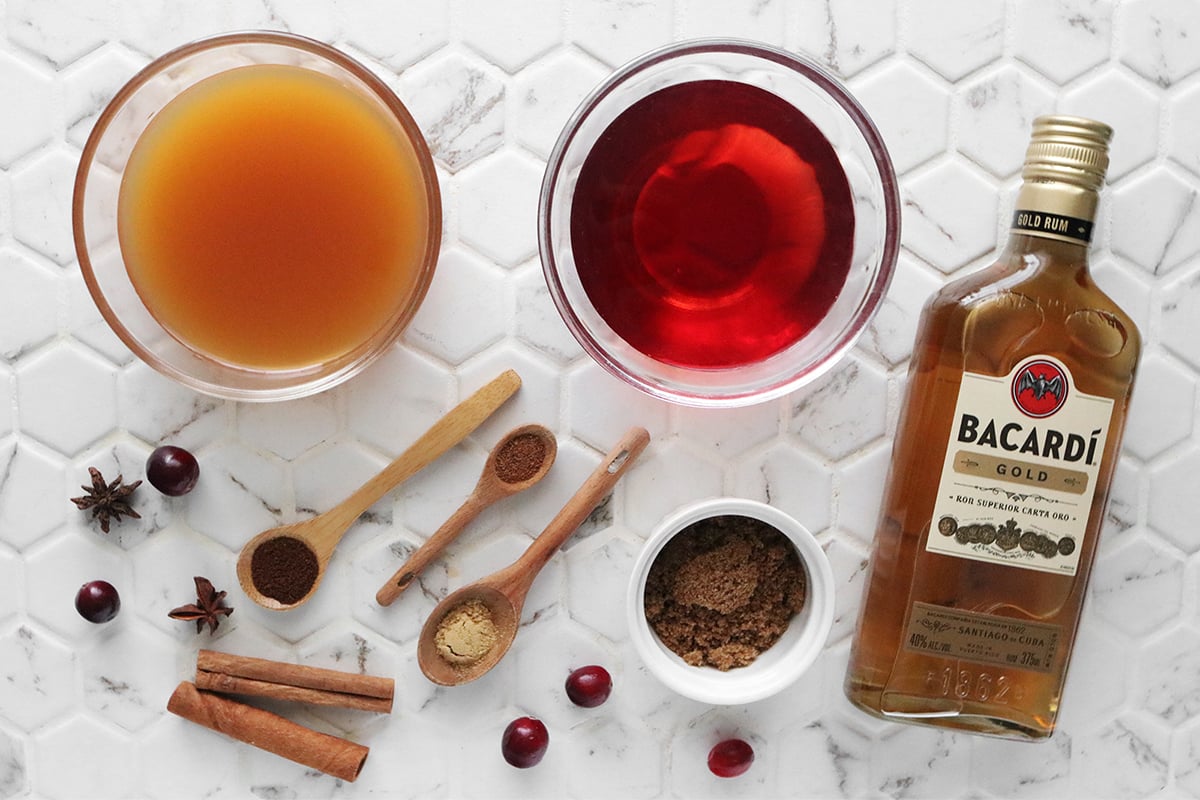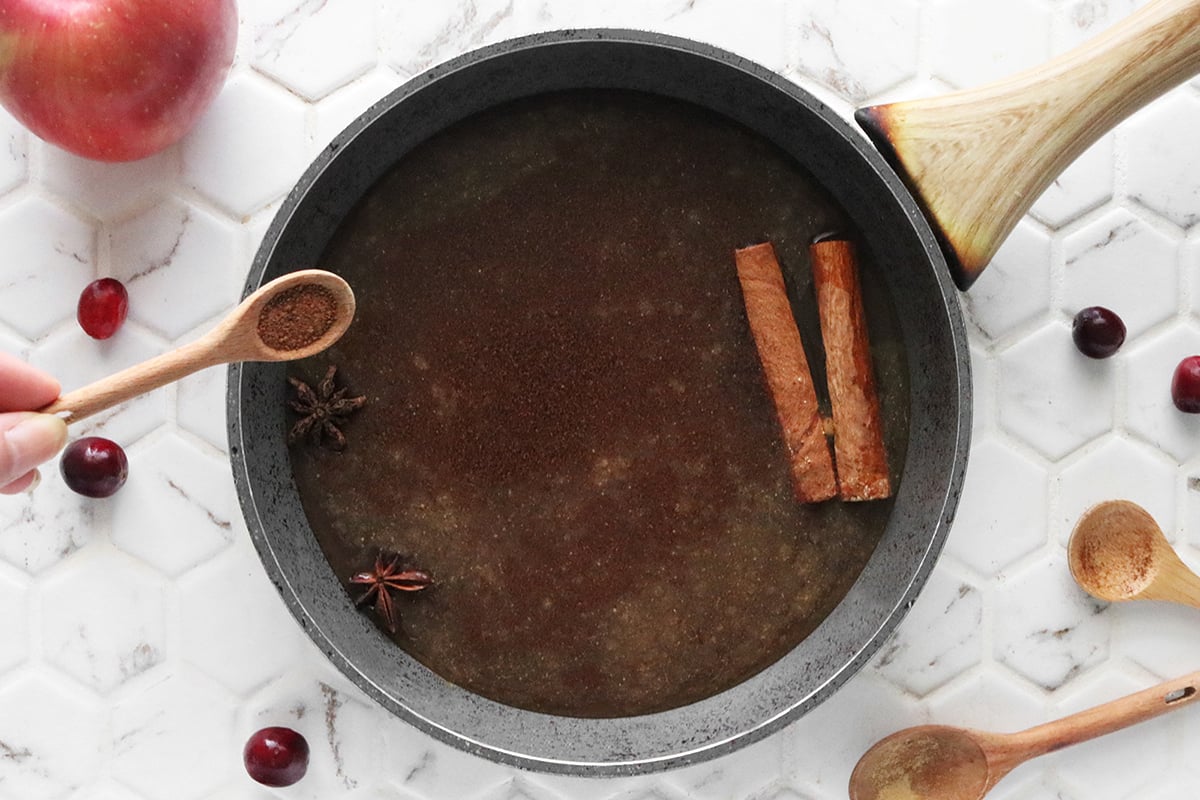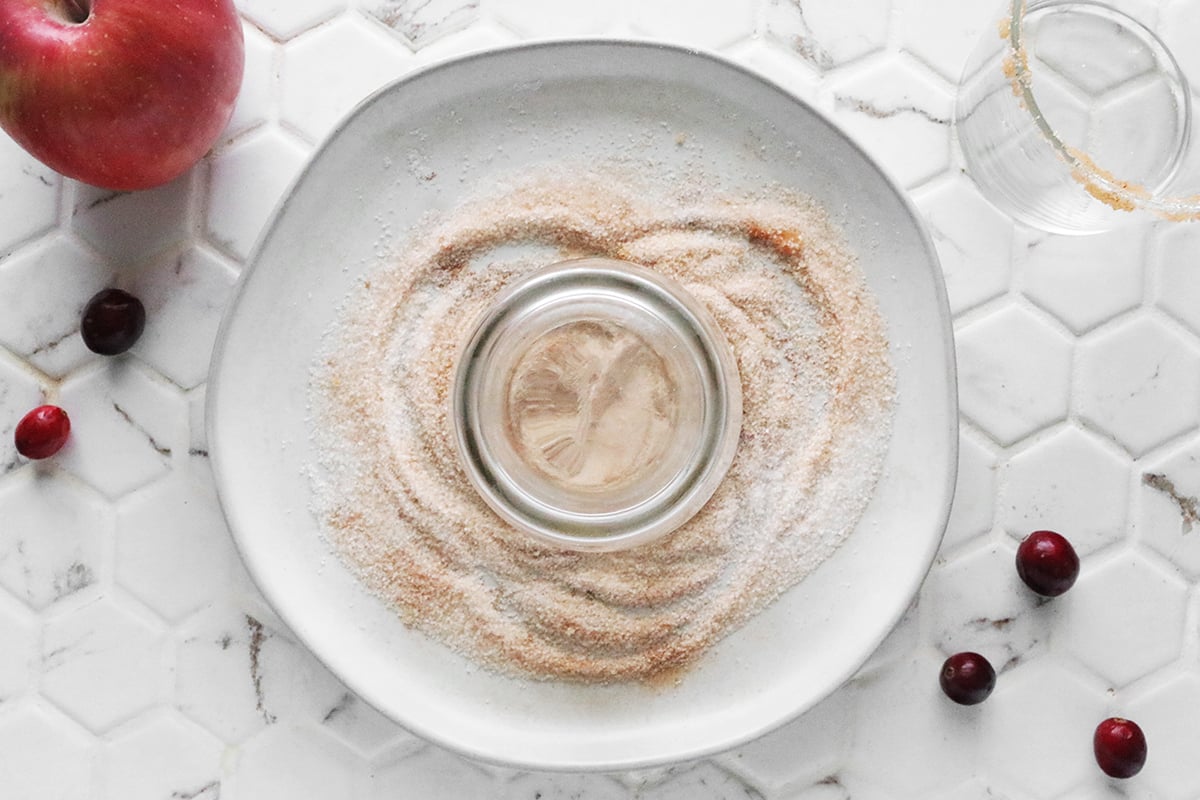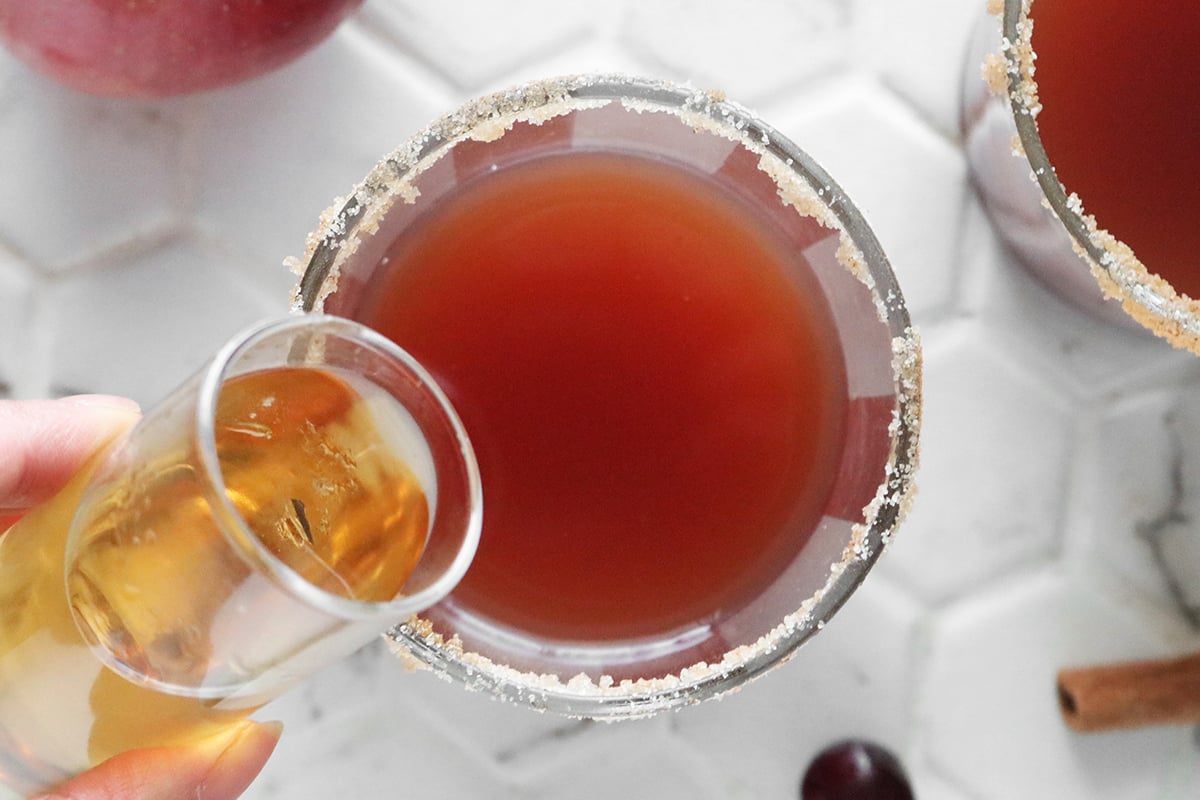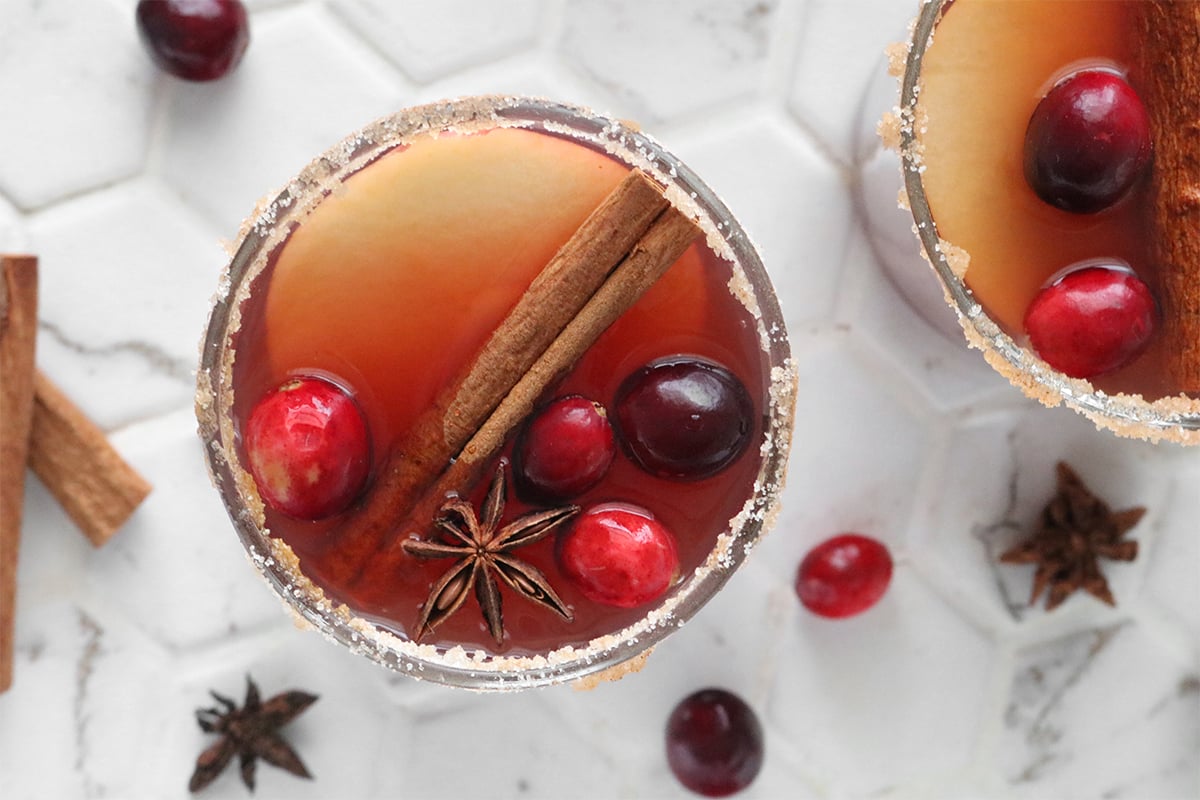 Notes
Feel free to adjust the spices to your taste. For example, if you are not a fan of ginger, you can omit it. Likewise, you can add extra nutmeg if that's your thing. Is cranberry juice too sour for your taste? Try using 1/2 cup juice and 1/2 cup water.
ingredients
1 cup 100% cranberry juice
1 cup apple cider
1 or 2 cinnamon sticks, plus more for garnish
1 or 2 star anise pods plus more for garnish
1/4 to 1/2 teaspoon ground ginger
1/2 teaspoon crushed cloves
1/4 teaspoon crushed nutmeg
1 to 3 tablespoons brown sugar, honey or maple syrup
2 shots of gold rum, dark rum or bourbon
White sugar and crushed cinnamon (optional)
Fresh cranberries and apple slices, for garnish
Directions
Combine cranberry juice, apple cider, cinnamon sticks, star anise pods and spices in a small frying pan or saucepan over medium heat. Stir thoroughly.
Let it simmer for 7-10 minutes. Make sure that the mixture does not come to a boil.
Optional: While the mixture is simmering, you can garnish the glass rims with cinnamon sugar. Mix white sugar and cinnamon (to taste) on a plate, then moisten the edge of two heat-proof glasses with water. Dip in the cinnamon sugar to cover.
Remove the cinnamon sticks and star anise sticks with a slotted spoon.
Carefully divide the spicy cranberry-apple mixture between two glasses.
Add a shot of rum or bourbon to each glass. Stir thoroughly.
Taste and add sweetener to each drink as needed.
Garnish with fresh cranberries, apple slices, cinnamon sticks and / or star anise pods. Cheers!
Information
Category

Drinks, Cocktails

Yield

2 drinks

Preparation time

5 minutes

Cooking time

10 minutes

Total time

14 minutes, 59 seconds