Take a winter visit to Norway's remote Lofoten Islands north of the Arctic Circle, and it's impossible to miss the rows of headless fish carcasses hanging from wooden racks to dry. Follow the winding two-lane road from village to village and you will come to the quay at H. Sverdrup AS fish factory in a town called Reine. When I visited, a group of children with sharp knives and bloody smocks stood squeezed together to get warm. The school had just finished, and they were waiting for more cod heads to arrive.
The children are known as the tongue cutters, or tongue cutters. It was in early March 2020, in the middle of the fishing season, that Arctic cod known as cod migrate to the Norwegian coast to spawn. Cod tongue, tender and jelly-like, is a local delicacy. "The best meat of the fish," said Jakob Arctander, a local fish exporter. "It has the consistency of filet mignon."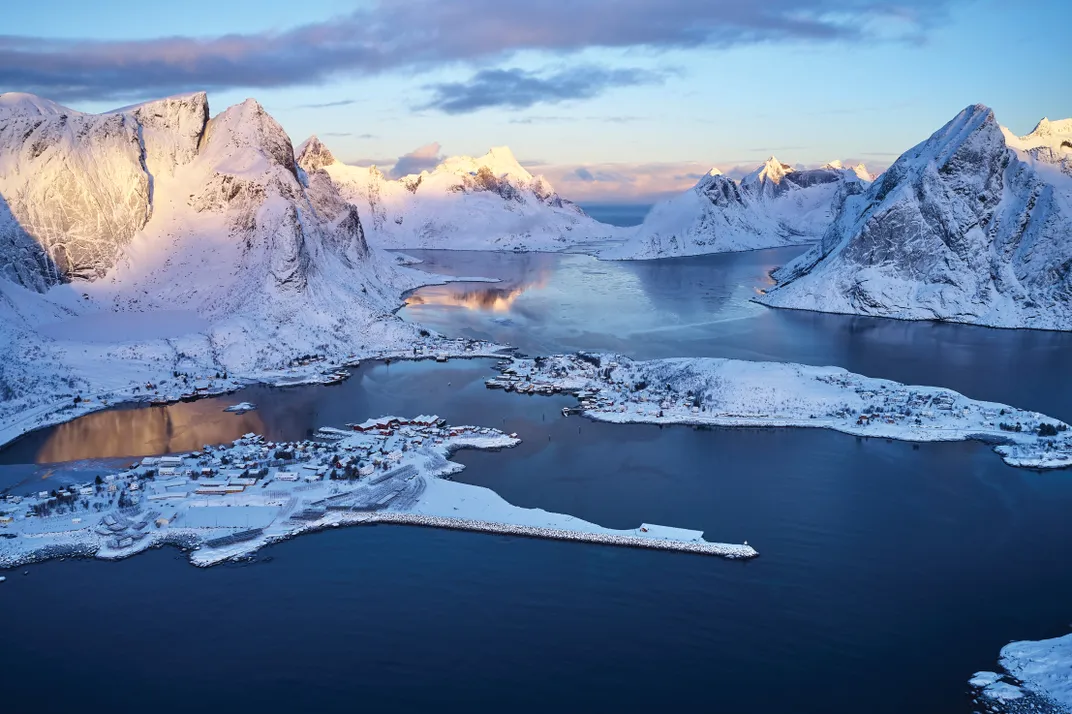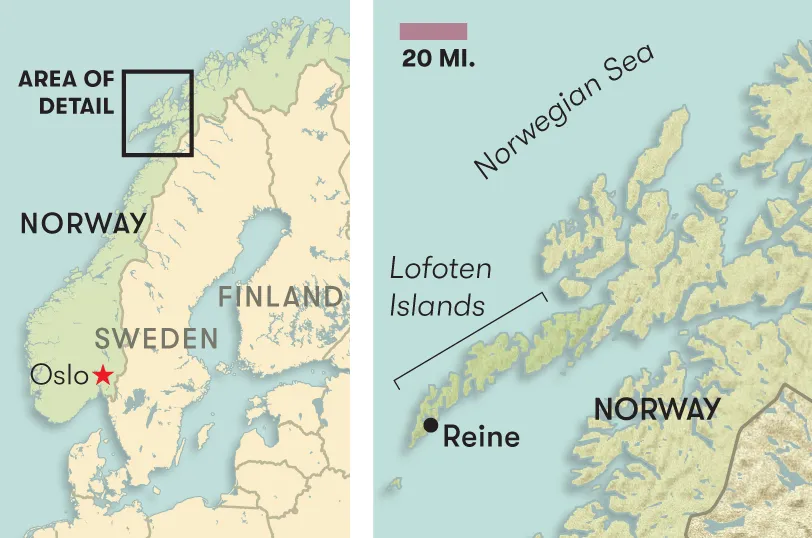 For as long as anyone can remember, the tongue cutters have been in charge of the local cod tongue trade, although the fish factories are giving up the money they would otherwise get from the tongues by donating the fish heads to children and teenagers. Tradition introduces young people to the fishing industry, and teaching them the value of entrepreneurship and hard work seems to mean more than earning an extra penny or two. "Fishing is the most important thing we have here," said Arctander, who sometimes let his 6-year-old son stay up until midnight and cut his tongue. "Fishing will always be our main source of employment."
The job gets it to sell scout cakes or run a lemonade stand to look like a children's toy. Arctander knows the tongue-twisters who have earned more than $ 11,000 in a single season. "I have not thought of anything else in the world where children can make so much money," he said.
Seagulls swarmed over their heads as a small fishing boat approached the quay. The draft was brought into the factory, and the sound of scraping metal signaled that the workers had fed the fish into a processor to cut off the heads. The corpses would be salted, frozen or dried as stockfish – unsalted fish that have been hung for months in the open to dry – and then exported for food. The heads were collected in large bins, to be moved outside for the children.