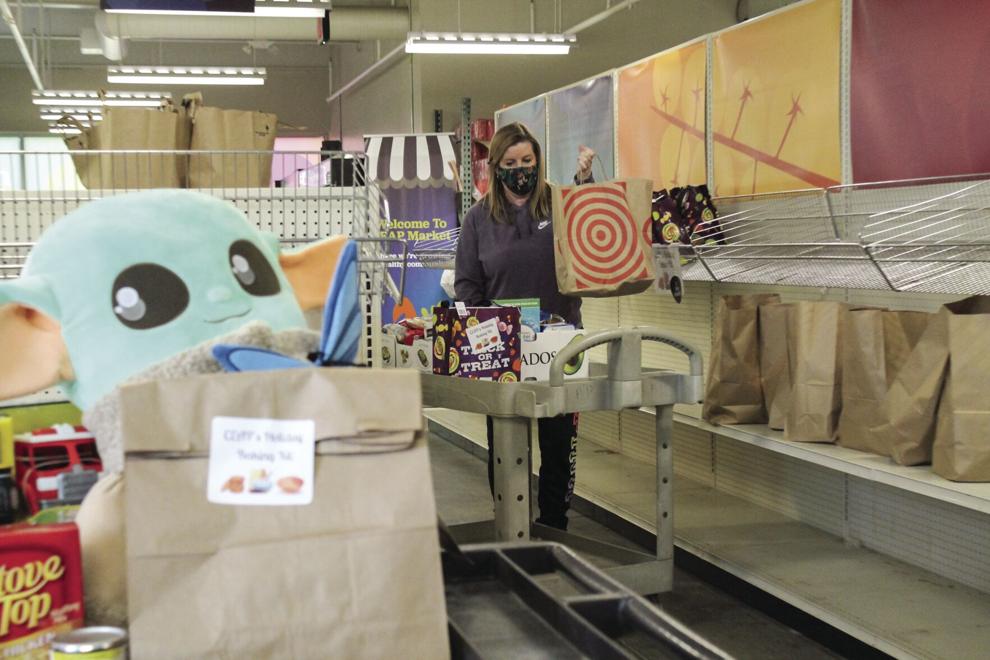 While the ongoing COVID-19 pandemic kept Community Emergency Relief Programs, located at 7051 Brooklyn Blvd., from hosting traditional personalized holiday give-aways, the organization still distributed hundreds of gifts to local families, making the holiday brighter with toys and food.
This year, CEAP sought "to bring people together in safe ways," said Katy Briggs, communications and development manager.
Toys for Tots, as well as other local organizations and businesses, donated a significant number of toys to the non-profit organization, which then distributed toys to families through short personal visits or visits next door.
"The pandemic has also been really challenging and confusing for kids, and so it was really great to be able to do something that not only relieved stress for parents, for adults, but also brings some joy to kids," Briggs said.
Toys were packed in black plastic garbage bags for distribution. This helped prevent children from realizing that their parents might be picking up a bag of toys rather than a normal food pickup, Briggs said.
"It can still be a surprise no matter what holiday people celebrate," she said.
CEAP distributed toys to about 500 to 600 children this year, Briggs said.
CEAP's food market continued to distribute holiday meals to families, with holiday-specific items such as cranberry sauce, cornbread, fillings, mashed potatoes and whole chickens in the center.
Baking set was also a popular item.
"We got some community partners to donate baking-specific items – I think the Prince of Peace (the church) alone donated like 700 pounds of baking mixes," Briggs said.
The sets contained cake, cookie and frosting mixes as well as other baking items.
The kits were handed out with each donated food order.
"Personally, I think baking is such a big part of the holiday, or always has been for me, so I think it's really special, and we've got a really positive response for these," Briggs said. "It sounds like people really like them."
Seniors were included in CEAP's treat distribution.
As the winter storms began, CEAP's Meals on Wheels program began distributing "snowstorm bags" to seniors with food supplies such as soup and canned fruits and vegetables that seniors could store in case volunteers were unable to deliver due to ill. weather.
"We also work with an organization called Gifts for Seniors, which provides small gift bags with various items and other goodies and stuff like that, so they go out with Meals on Wheels," Briggs said.
Copyright © 2021 by Sun Newspapers / APG Media in East Central Minnesota. Digital dissemination of this content without prior written consent is a violation of federal law and may be subject to legal action.
.