'It's season for great food, family and your favorite festive drinks from Starbucks. With a wide selection of vegan milk and syrups, Starbucks' menu – with a little customization – has some great options to get you in the spirit. Check out our find below for the best vegan Starbucks drinks for the holidays!
Chestnut Latte
This Starbucks holiday specialty can be made vegan with a few quick fixes! To enjoy the sweet nutty taste of Chestnut Praline Latte, ask your barista to replace it with a milk-free milk, skip the whip and you are ready. Want to know the cutest part? The chestnut praline crumbs are vegan – so you can be sure to pack them on to get some extra flavor bursts!
Irish Cream Cold Brew
Irish Cream Cold Brew is the perfect drink for any avid iced coffee drinker! With a mixed cold brew and Irish Cream syrup base, topped with frothy sweet vanilla foam, this drink captures the Christmas mood! Do you want to veganize this seasonal classic? Be sure to ask that the foam be made with non-dairy milk! This vegan version of Irish Cream Cold Brew, lightly sprinkled with cocoa powder, will be your new holiday go-to!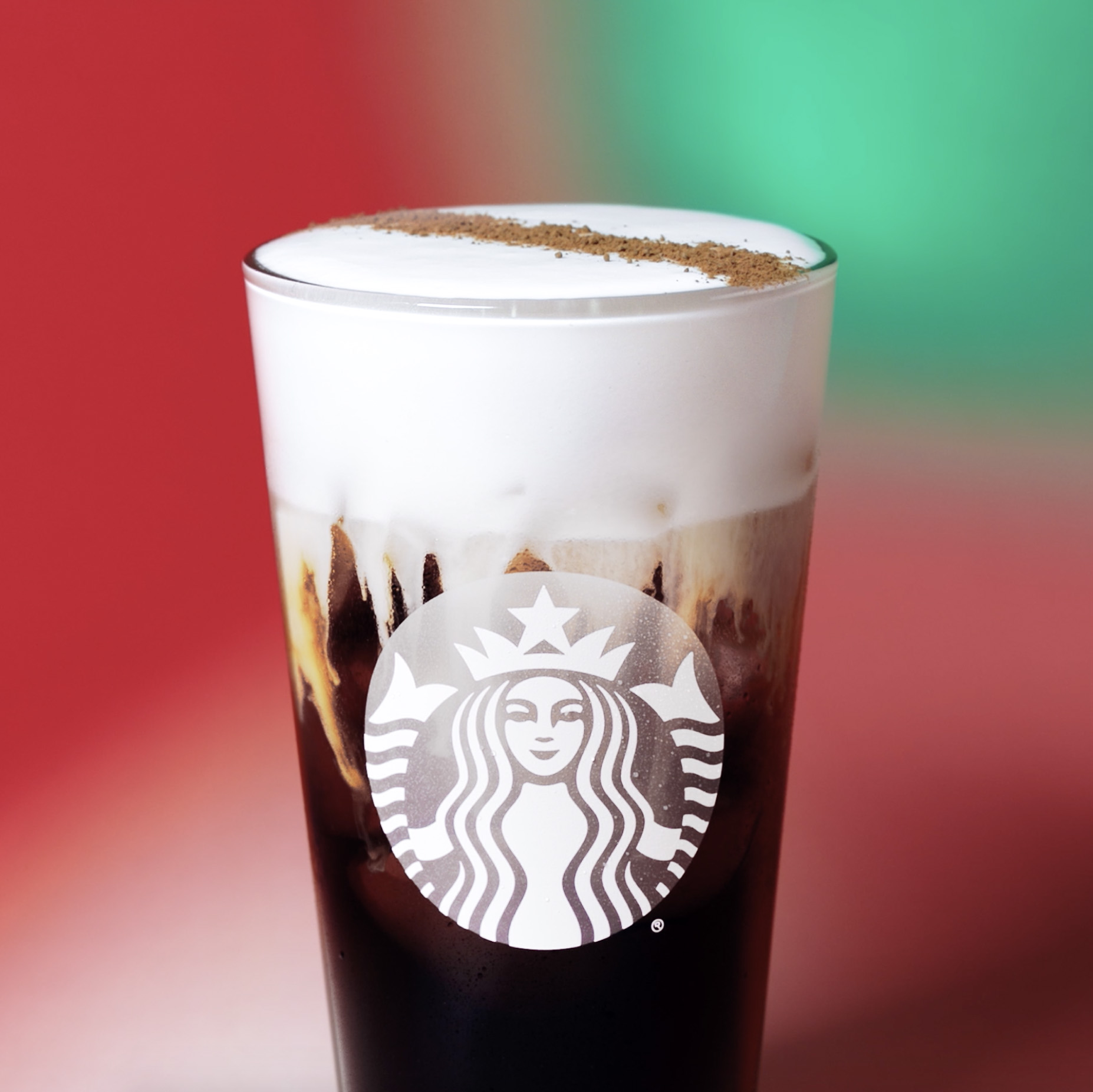 Peppermint mocha / hot chocolate
If your go-to Starbucks drink is a mocha, there's a clear and easy way to spice it up for the season – add a pumpkin peppermint syrup! This simple addition will make all the difference and give you a sweet, mint-like flavor combination. Are you looking for something more child-friendly? We all know that Starbucks' vegan hot chocolate is a must-have – but for something extra festive, try a hot peppermint chocolate instead. You get the same taste as the peppermint mocha, minus the caffeine!
Sugar Cookie Almond Milk Latte
Not for changes? This Sugar Cookie Almond Milk Latte is the perfect option for you! This latte is vegan in itself and has a nostalgic sugary-sweet taste and can be enjoyed both hot and ice cream. In addition to being Starbucks' first official non-dairy holiday drink, Sugar Cookie Almondmilk Latte is an absolute must-try!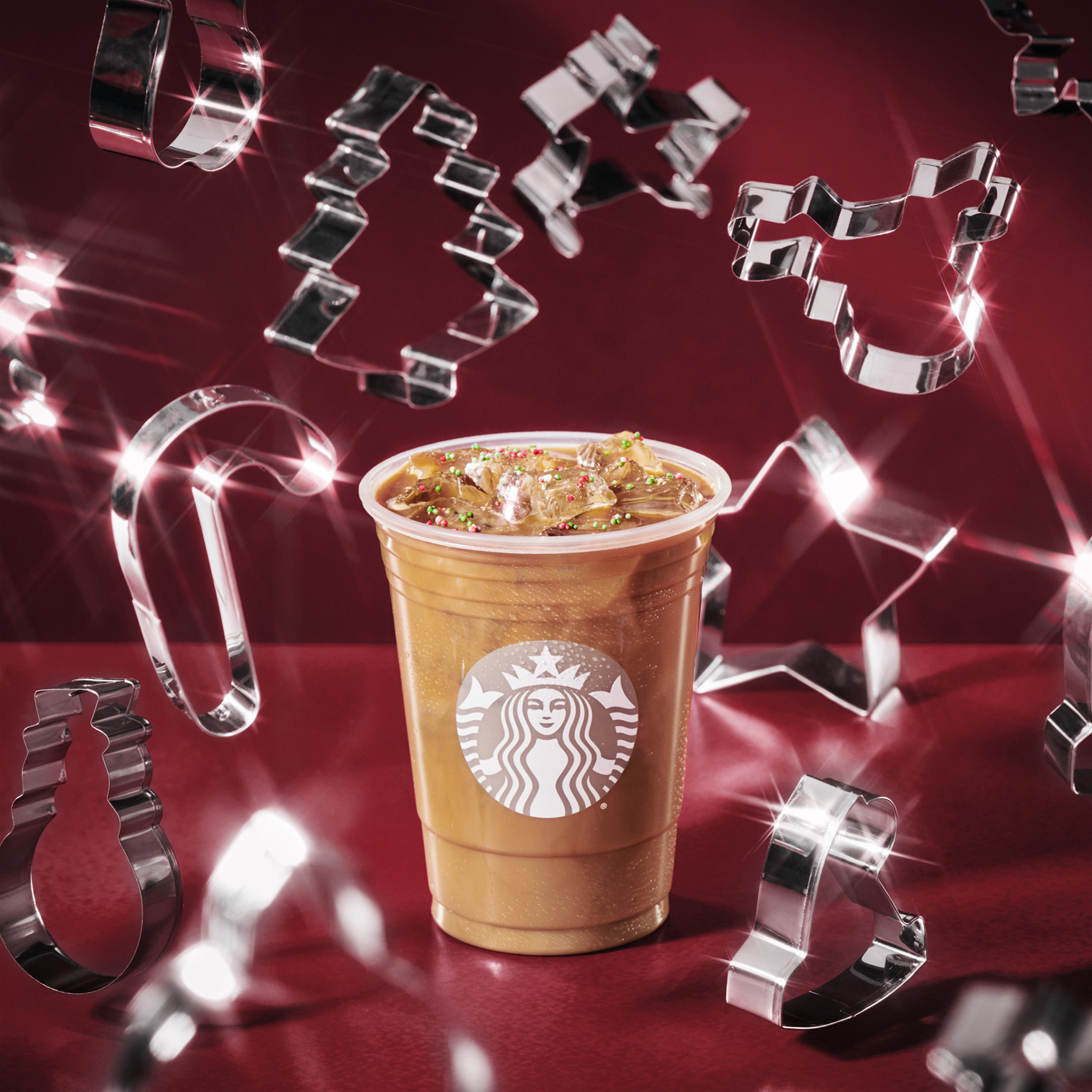 Caramel roasted latte
While Starbucks' caramel sauce contains milk, you can easily customize your own equally delicious vegan version of this certified classic with their syrups! Choose a normal latte and add pumps of both the caramel and caramel nut syrup for a festive flair. The best part? Starbucks' caramel brûlée topping is vegan, so you can top your latte with a light sprinkle of these crispy crumbles!
Hazelnut Latte
Are you looking for something a little more nutty? Starbucks' Hazelnut Latte is the best way to spice up your daily coffee routine for the holidays! Made with a blonde espresso roast and their signature hazelnut syrup, this latte is the perfect pick-me-up to enjoy in the morning or afternoon. Complete this latte with the milk-free milk of your choice and you're ready to get in the Christmas spirit!
Toffee Nut Latte
Another nutty option at Starbucks is Toffee Nut Latte, featuring a milk-free milk and a rich butter flavor. Just be sure to ask for no whipped cream or toffee nut sprinkles on top. Not to the sweetness? Ask the barista to make your Toffee Nut Latte semi-sweet, to enjoy the fun festive flavors without the sugar rush! Take your morning coffee routine to the next level and pair your latte with a plain or sprouted cereal bagel – one of the most delicious vegan food options at Starbucks.
Apple cider
To make this lovely hot holiday drink, just order a traditional caramel apple spice, but omit whipped cream and caramel sprinkles. This simple apple cider is made from a combination of hot apple juice and Starbucks' AND cinnamon dolce syrup – creating the perfect drink to warm you up on a cold winter day! Add this to the list of the best vegan Starbucks drinks you should try!
Candy Cane Frappuccino
This secret menu classic is no longer just for non-vegans! With a few quick tweaks, you can spice up your holiday season with this delicious mint Candy Cane Frappuccino. Just order a Vanilla Bean Frappuccino with almond milk – or any milk-free milk – add peppermint syrup and you are ready. Be sure to ask for no whipped cream. Enjoy a real taste of the holiday season!
Christmas cake Frappuccino
Another secret menu classic, Christmas Cookie Frappuccino is a little more complicated, but definitely worth customizing! Order your standard Vanilla Bean Frappuccino with milk-free milk, add pumps of both toffee nuts and peppermint syrup, for the classic Christmas flavor. This drink definitely takes the cake as one of the best vegan Starbucks drinks!