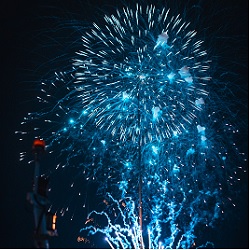 Could it be?
The winter holidays are finally, finally, FINALLY here! For any teacher who has made it through this first half or so of the school year, it is not enough to be rewarded with a shrug or a symbolic candy cane. Everyone has earned a whole lot of celebration. To make the disco ball roll and ensure we get the most out of the winter holidays, the list below provides a battery of ideas to guarantee that not a moment of freedom is wasted. Before the word "list" gets a dramatic eye roll, just look at some of the suggestions below. Odds are that you will do a whole lot of these to connect to a happier, more relaxed version of you!
Disconnect all laptops or computers and slide them into a dark corner of your classroom. Leave units at school, walk out the door, and do not go back to pick up anything. Do. Does not.
Reconnect with at least one friend or family member you have not been able to talk to as much as you would like this year.
Weather permitting, take as many outdoor trips as humanly possible. Mother Nature has a way of bringing calm to confused spirits.
Download a collection of podcasts that will make you smile (or better yet, laugh out loud) for your commute to work in 2022.
Enjoy lots of warm, cozy drinks under warm, cozy blankets. Embrace Hygge.
Enjoy the joy of going to a clean, private bathroom when the urge arises. Really. Those are the little things!
Watch at least one awful holiday movie, if not more. Feel free to throw insults at the screen.
Buy at least one holiday food in limited edition: ice cream, oatmeal-eggnog (no judgment here), you name it.
Write a thoughtful note or letter to a loved one who has been infinitely supportive during these difficult pandemic months. Deliver it with or without cookies.
Speaking of cookies: bake some or buy some and then eat them. Whatever you choose, make sure it is a favorite, whether it means freshly baked peanut buttercups or the scout cakes that have been lying in the freezer and just waiting for the right time to be eaten.
Start a happiness diary where you write about the little things that bring joy every day, no matter how big or small. Yes, that cup of coffee counts!
Sit in front of a fireplace or campfire with a blanket. Put all smartphones away so that the full meditative effect of a beautiful fire can be enjoyed.
Make a list of achievable, enjoyable goals for the summer of 2022 that you can start planning to reach when you need an uplifting moment.
Check the newspaper for flashy light shows, outdoor holiday movies or craft fairs. Try to come to at least one special event and enjoy the joy of the season.
Buy a cheap foam roller and watch an online tutorial on how to train all the accumulated tension out of contracted muscles.
Take a day trip to a place that provides a much-needed landscape change. If it's a mall, then own it!
Be a local tourist and find the museum exhibit, stage production or restaurant experience you have been longing for.
Take care of the small but annoying do-it-yourself home project that has been regretted for several months. Then reward yourself with a quality nap when it's all over.
Find videos of fainting goats on YouTube and watch them all. You're welcome.
Choose a room and paint it in a fresh color for a mental reset. Do not be afraid to get fat!
Try a new fitness craze, just to see what it's all about. Who knows? It can be your new favorite thing to do.
Get a little pampering done: a haircut, a manicure or a spa visit. It's been too long for many of us!
Clean out a closet or crowded space, and finally donate the things you never use to charity.
Make as many hot meals as you can; when the school year starts, cold breakfasts and lunches are left. Ak!
Browse a seed catalog, order what looks good, and plan a spring garden.
Pick up the musical instrument you neglected and remind yourself how to play it. Music is food for the soul!
Invent or create something: a work of art, a scarf, a new kind of pie. Stretch the creative muscles!
Make a crossword puzzle or sudoku every day of the holiday. Do you want to go to the next level? Write a puzzle and give it to an eager puzzle as a gift!
Watch the sun rise or set with a hot beverage. Having a furry friend to cuddle is optional, but recommended.
Make a list of super cool things about yourself that start with the phrase "I am." So read the list every time you feel down when the new year begins as a reminder.
Choose an aspect of your life that you can control and that you would like to change. Make a plan to make that change happen.
Take the time to prepare a three-course meal, either for yourself or to share with others. Serve the food with a tablecloth, nice dishes and maybe some flowers in a vase. Be sure to include some decadent choices that rarely pop up at the table.
Hold a private dance party, either with yourself or with a small group of trusted friends. Extra points for anyone who gets stupid!
Create a peaceful space in your home that will serve as a haven in 2022. Keep it clean for months to come to ensure it continues to function as a personal getaway.
Find someone you would like to spend the day with and do something together. Pictures are optional, but do not overdo it. Experiences are better without too much smartphone action!
We all know that 2021 has been a stupid year and we have no idea what may come. But by bringing ourselves into a place of readiness, joy, and appreciation, we will enter our classrooms refreshed by 2022. Even if just a few items on this list come to our winter vacation plan, it has the power to provide a much-needed reset for the coming year. I wish everyone a really happy holiday full of all the wonderful life has to offer. Good holiday!
Written by Miriam Plotinsky, Education World Contributing Writer
Miriam is a learning and performance specialist at Montgomery County Public Schools in Maryland, where she has worked for nearly 20 years as an English teacher, staff developer and department chair. She is a National Board Certified Teacher and has recently obtained her certification in Education Administration and Supervision. She can be followed on Twitter: @MirPloMCPS
Copyright © 2021 Education World