Soaking temperatures make us crave rich, comforting food. These nice favorites
from around Kansas City will definitely warm you up, both inside and out.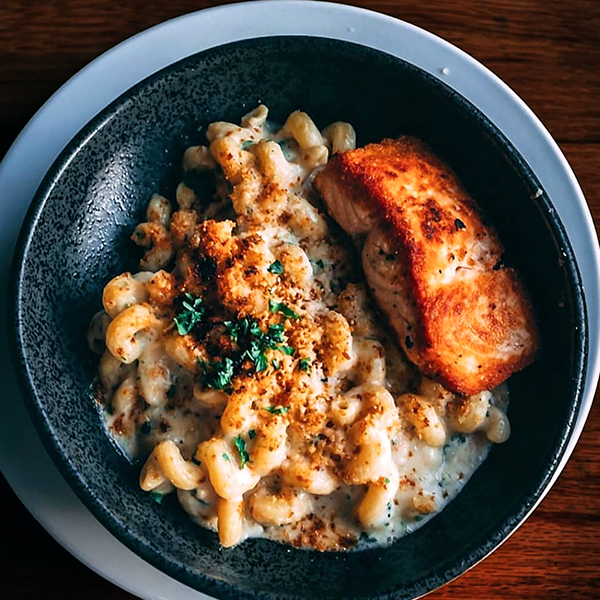 Westside Mac & Cheese from The Westside Local
Each dish Westside Mac & Cheese starts with the same core ingredients – cavatappi pasta in a bechamel sauce with white cheddar, parmesan and smoked gouda, giving it an authentic cheesy, not-too-processed flavor, topped with a sprinkle of garlic breadcrumbs. But then things get interesting: The Westside Local offers a long list of additions, from your basic things like bacon and chicken to Beyond Meat sausage, Brussels sprouts, kale and even Cajun pork with sautéed peppers and onions.
1663 Summit Street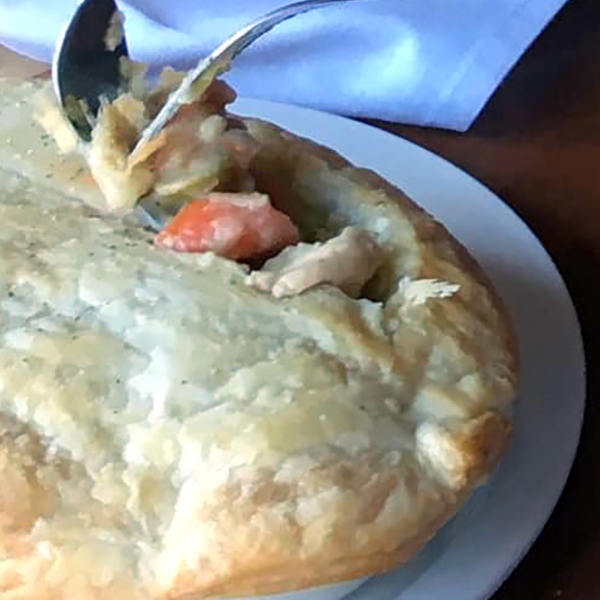 Chicken and vegetable potpie from Pot pie
With its flaky crust, rich, creamy sauce and solid pieces of chicken and vegetables, this individual potpie covers from – where else? – Westport's Pot Pie covers all the bottoms and scores a home when you're in the mood for a portion of unpretentious, homemade cooking. The atmosphere of the restaurant is worth braving the cold to eat indoors, but no one could blame you for grabbing an order, especially if it is one of the family-sized pots.
904 Westport Road
Pho do Bien from Vietnam cafe
With its long list of phos, plus clear and egg noodle soups, Columbus Parks Vietnam Café boasts tons of menu items that will fill you with much-needed warmth (and spice if you so inclined). But we are partial to pho do bien, a massive bowl of steaming broth and rice noodles topped with shrimp, mussels, squid and imitation crab meat. Each bite offers a little different, and the natural sweetness of seafood works beautifully with the deep-tasting soup.
522 Campbell Street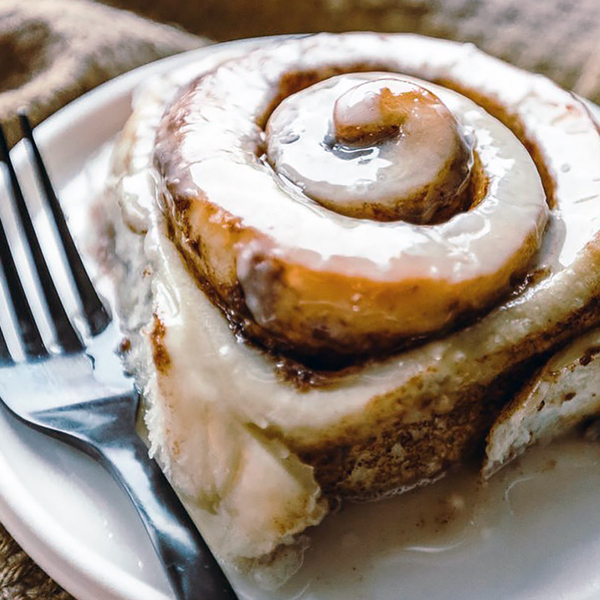 Cinnamon snails from Cinnamon rolls in a can
Let's be honest: there's not a bad season to enjoy a fresh-from-the-oven cinnamon roll, but the soft, tender dough and blobs of sugary icing hit differently when the temperature drops. While there are plenty of great options around town, Tin Pan Cinnamon Rolls is a prominent boat for its convenience – still hot rolls are delivered to your door by the pan – and flavor. Owner Dan Edwards makes cinnamon the star, not just a supporter, with a blend of Saigon and Ceylon cinnamon.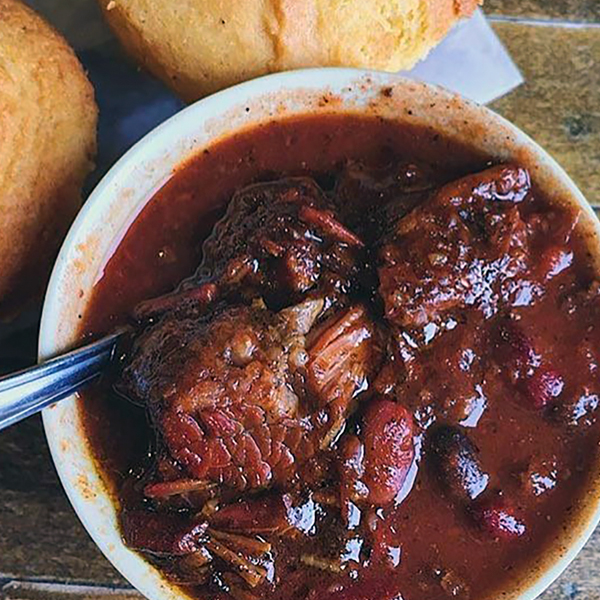 Roasted end chili from Woodyard Bar-B-Que
You know that something is probably good when you can buy it in pieces. This is true of Woodyard's chili with three beans, which is stuffed with pleasant spices – and that is before it is topped with a pile of portion of roasted ends. It's a beautiful, meaty marriage of taste and texture that is capable of stealing the show from more traditional barbecue dishes. The chili is available in 6-, 12- and 18-ounce servings or per liter, as well as through Woodyard's brand-end chili family special, a full pan of the delicious dish with cornbread muffins, cheese and biscuits that feed four to six.
3001 Merriam Lane
Pozole Verde from Port Fonda
Port Fonda's pozole verde delivers an extra dose of warmth thanks to a tomatillo broth that packs a spicy punch. But it's not so burning that it drowns out the other ingredients that play, which include tender chunks of green chili-marinated pork shoulder and hominy. Crispy garnish and fried eggs round off the dish, which is available in a whole or half portion – appropriate, as the pozole is surprisingly filling.
4141 Pennsylvania Avenue
Miso mushroom bowl from KC cultivation
Winter food does not have to be dense and indulgent to be delicious. Take, for example, Cultivare's miso mushroom bowl. Quinoa acts as the base of this tasty cereal bowl, while kale, beetroot and sweet potato add a dose of nutrition. Sesame yuzu mushrooms and tasty granola – made with pistachios, sunflower and pumpkin seeds, tahini and agave – add umami and crunch. Drizzle with the salty-sweet maple miso dressing and you have an easy lunch or dinner that feels off-season, without any guilt.
13366 Metcalf Avenue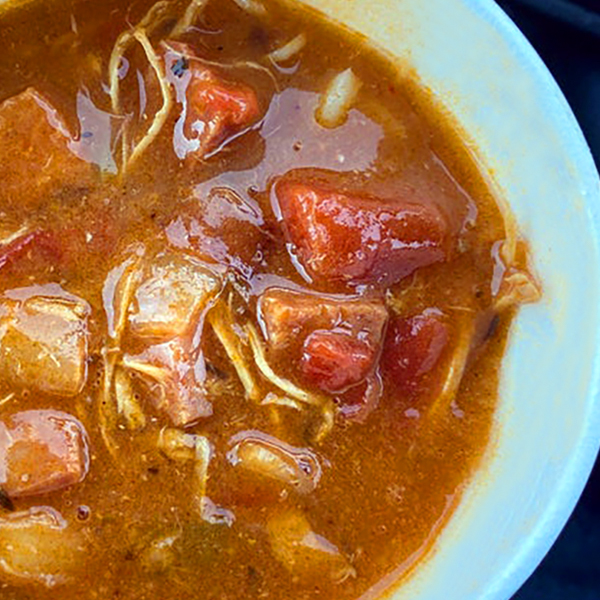 Chicken and Andouille Gumbo from Mudbug Cajun Po'Boys
Maybe it's a side effect of imagining how much hotter it's probably in Louisiana right now, but everything on Mudbug's menu makes us feel about ten degrees more toaster, especially the chicken and andouille gumbo. Available as a side or by the bowl, the food truck turned Northland restaurant's bid on the classic Cajun dish is bursting with deeply developed flavors and chunks of chicken and sausage. Served with rice, it competes only with the other soups on the menu – the equally sublime seafood jambalaya and red beans and rice.
3524 NE Vivion Road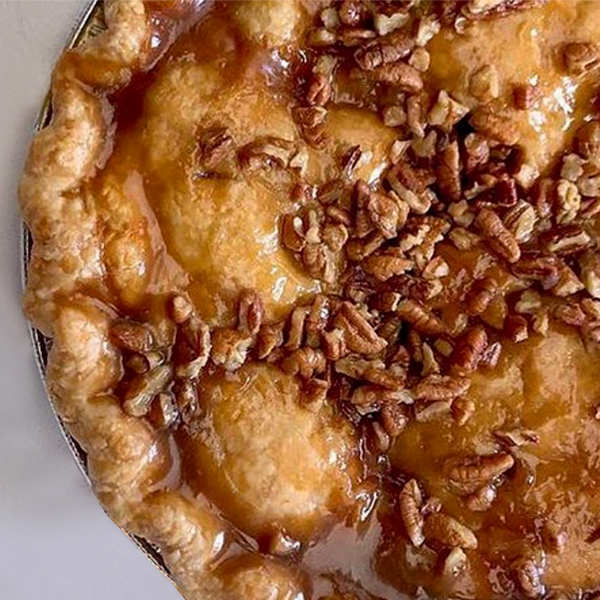 Caramel apple pie from The Upper Crust Pie Bakery
Two fall favorites gather for a virtually perfect pie at The Upper Crust, where the long list of offerings includes the fan-favorite caramel apple. The bakery's distinctive butter crust is filled with a cinnamon apple base, then topped with a delicious homemade caramel sauce and a hearty serving of pecans for a version of the basic fruit pie that adds a little more texture and salty sweetness. Be sure to book early if you have a view of one of these delights for the holiday season.
7943 Santa Fe Drive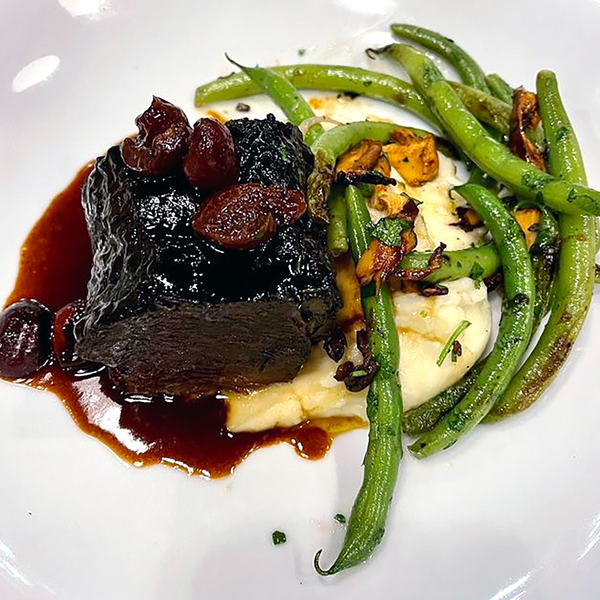 Braised Beef Short Ribs from Farina
Meat and potatoes form the cornerstone of many amazing winter dishes. One of our favorite applications? Farina's beautifully tender braised beef ribs served with mashed potatoes, mushrooms and green beans. While it may not be the most inventive dish you can find on the restaurant's menu, Chef Michael Smith's subtleties help make the seemingly simple right to sing. Each ingredient tastes like the best, truest version of itself – and with such hearty food that the satisfaction after the meal hangs on all night, no midnight snack required.
farinakc.com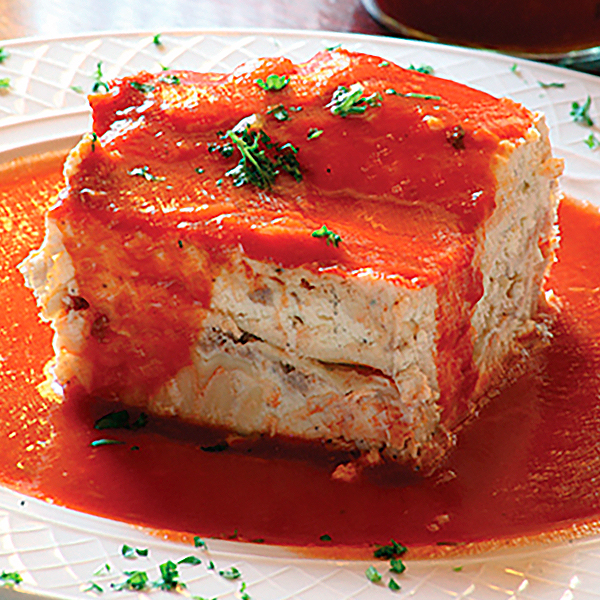 Baked lasagna from Jasper's Italian Restaurant
Plates of pasta layered with slowly simmered tomato sauce, ricotta cheese and ground Italian sausage provide a lasagna that sticks to your ribs (in the best way) at Jasper's. The dish is made according to an old family recipe and it can be seen. The end result – creamy, melted cheese mixed with the light tomato sauce – is classic and comforting and virtually without frills. For why would you mess with perfection?
1201 West 103rd Street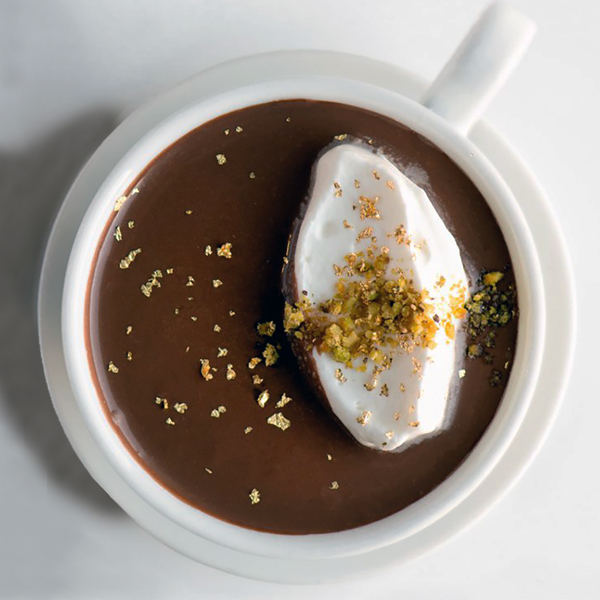 Hot chocolate from Christopher Elbow Chocolate
Shocking, we know, but the brains behind KC's most acclaimed chocolates also make a pretty bad hot chocolate in the company's Crossroads store. Unlike the many syrupy, sweet versions, Christopher Elbow's flavor is thick, rich, showing the full depth of flavor that good chocolate can have, with a hint of vanilla to soften the bitterness of cocoa. Best of all? You can share the love, even with those who are not in the area – a variety of drinking chocolate blends can be purchased.
1819 McGee Street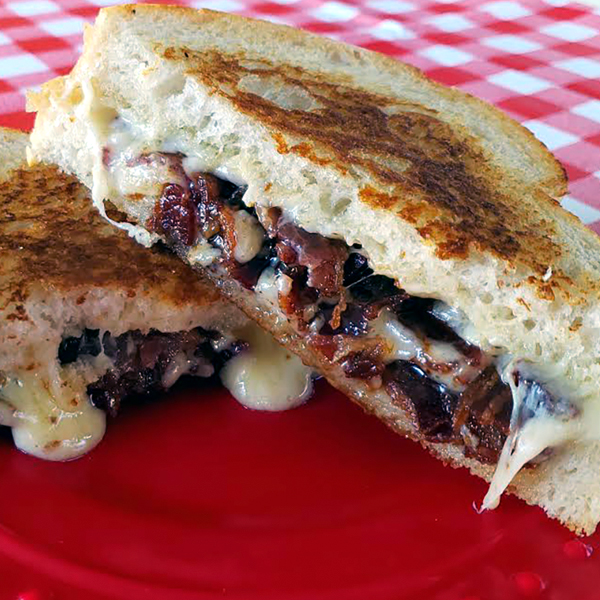 Paradise Bacon Grilled Cheese from Sincerely, Bakery and Café
Toasty bread and melted cheese are two ingredients that automatically pique our interest at any time of the year, but especially in the fall and winter – so this list would not be complete without a grilled cheese. Sincerely, Robert Duensing enhances the simple sandwich with Havarti and extra sharp cheddar and chopped slices of Paradise Locker's thick-sliced ​​Berkshire bacon into a super satisfying dish that can be easily combined with a cup of tomato soup.
6759 West 119th Street